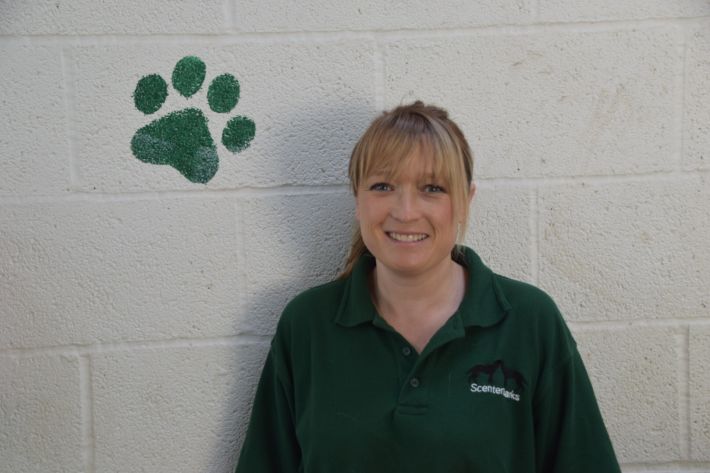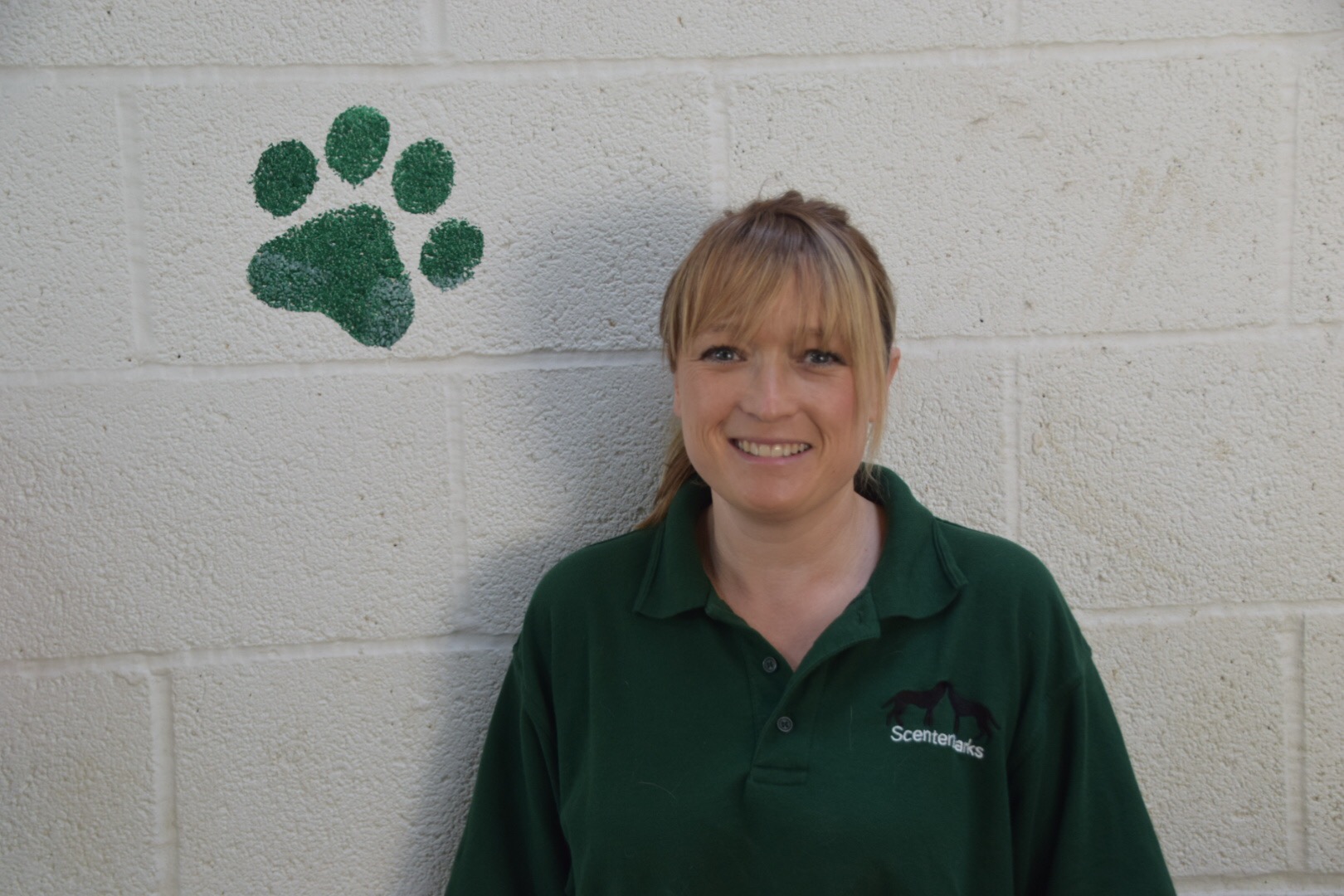 Meet Nikki
Nikki's passion for dogs started 15 years ago after helping out at dog training classes with a renowned dog trainer who is a member of the Association of Pet Dog Trainer (APDT). She went on to begin her own pet care service business from home in 2006 where she continued to care for hundreds of dogs and gained much experience and knowledge.
Nikki is currently the owner of a Pug and a foster french bulldog for French Bulldog Welfare but has rescued many dogs in the past of various different breeds which has added to her vast understanding of care and needs for each individual dog.
Nikki has a keen interest in canine behaviour and body language, attending local training and behaviour talks, Tellington TTouch UK and Canine first Aid courses to expand and keep up to date in this field of knowledge.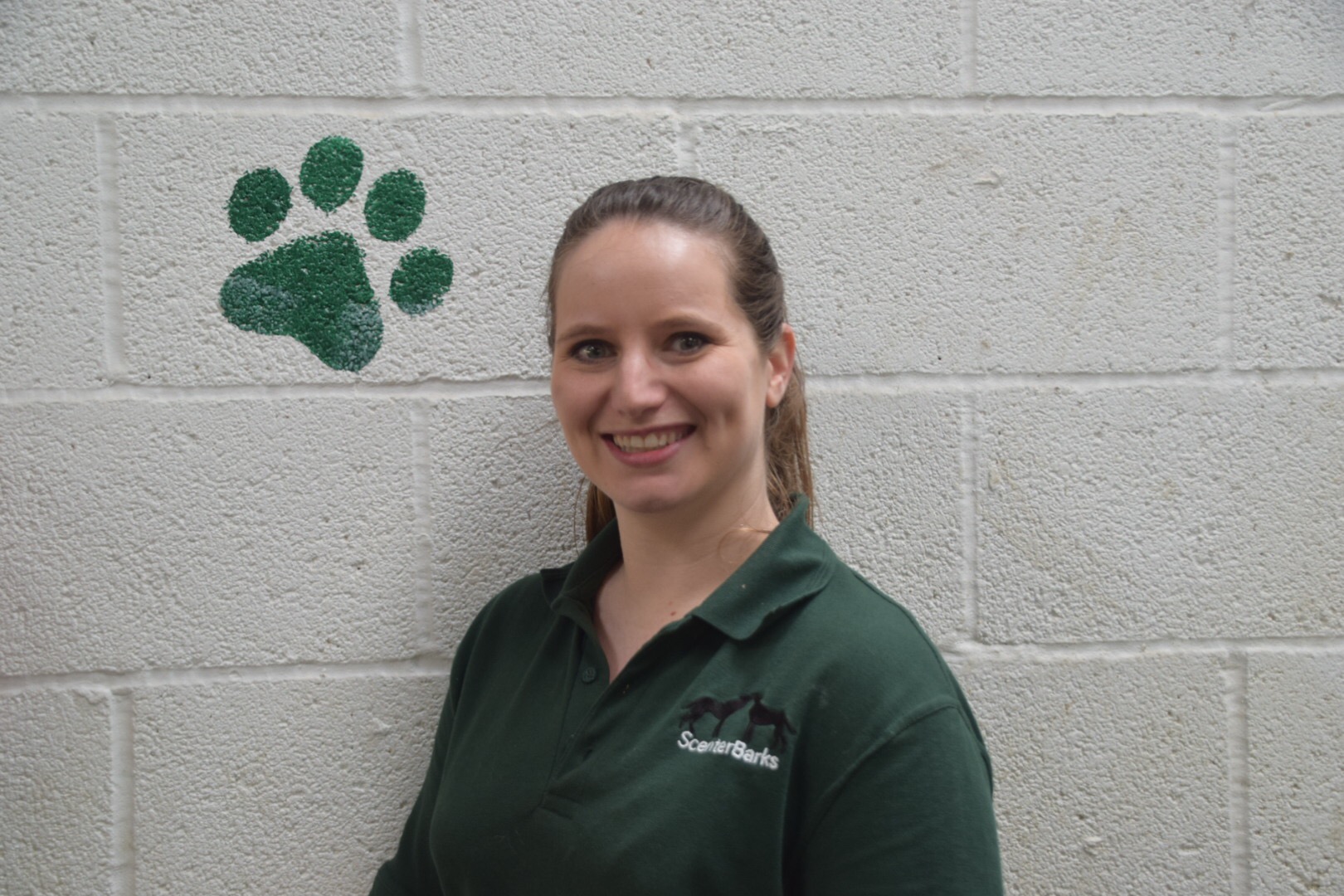 Meet Lucy
Lucy has a keen interest in dog training and started her journey working with dogs by volunteering with a trainer who was part of the Association of Pet Dog Trainer. She then started her own pet services business in Southampton where she continued to expand her knowledge and information on dog body language, calming signals and appropriate play. She is now passed her assessment and has membership with the Institute of Modern Dog Trainers. 
Lucy had experience growing up with Boxers most of her childhood and now owning an Akita she is well versed with working with large and powerful breeds. With these dogs she has learnt about T Touch as well as trying her hand at agility and Scentwork and even went through the Kennel Club Good Citizenship Scheme which requires high levels or training standards to pass.
Lucy values and encourages good socialisation in a controlled environment which ScenterBarks are able to offer.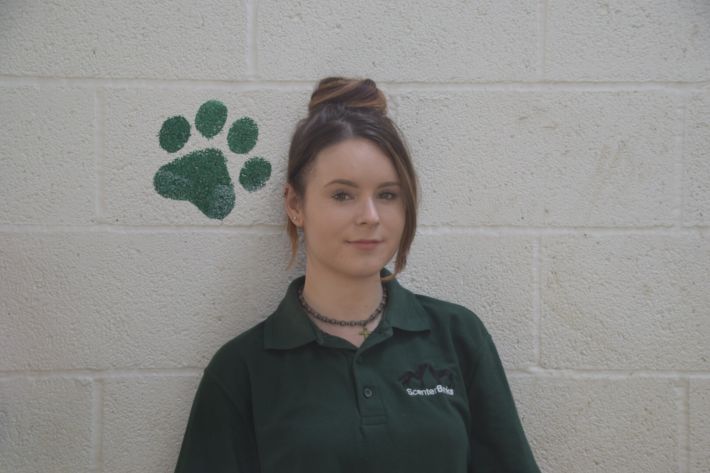 Meet Sophie
Sophie joined the Scenterbarks team in 2016, she has a diploma in animal care along with a current study in dog training with the IMDT.
Sophie has had family pets throughout her life and has gained experience previously as a dog walker.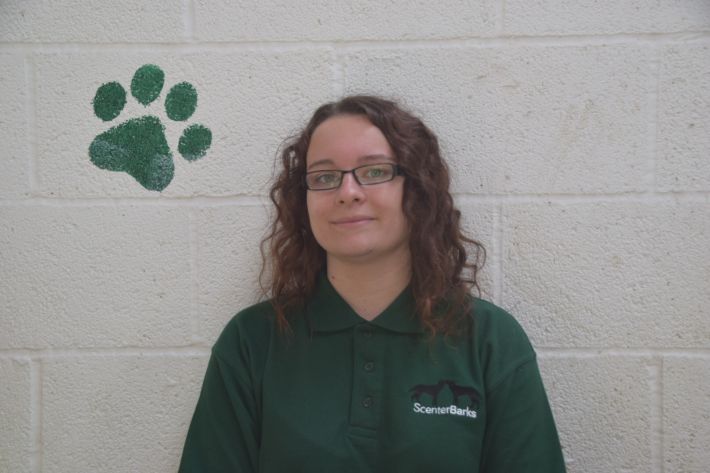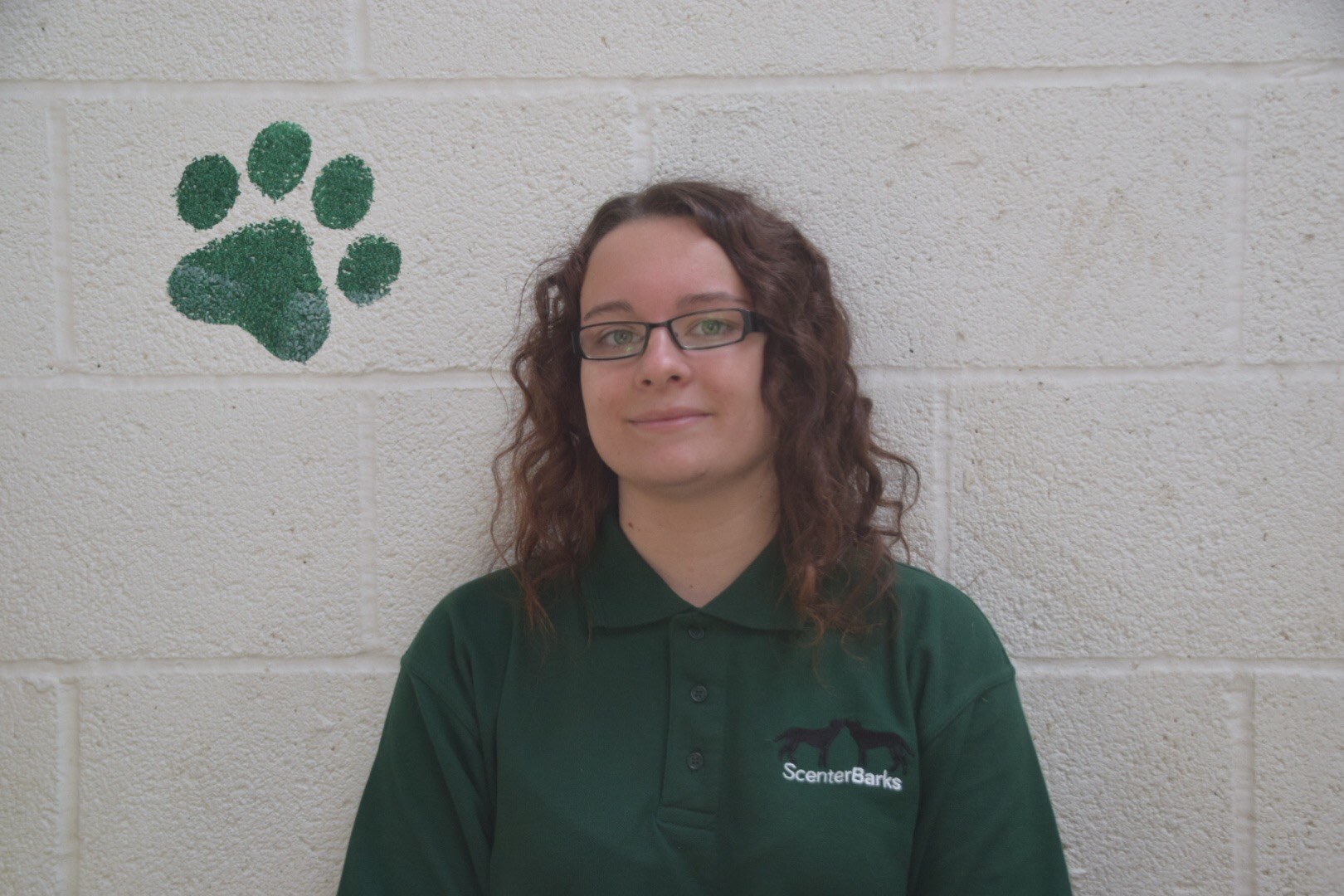 Meet Tyeisha
Tyeisha started with ScenterBarks in 2016. Previously she attended Sparsholt College and has a level 3 in Animal Management and level 2 in Agriculture. She is currently studying to become a veterinary nurse assistant.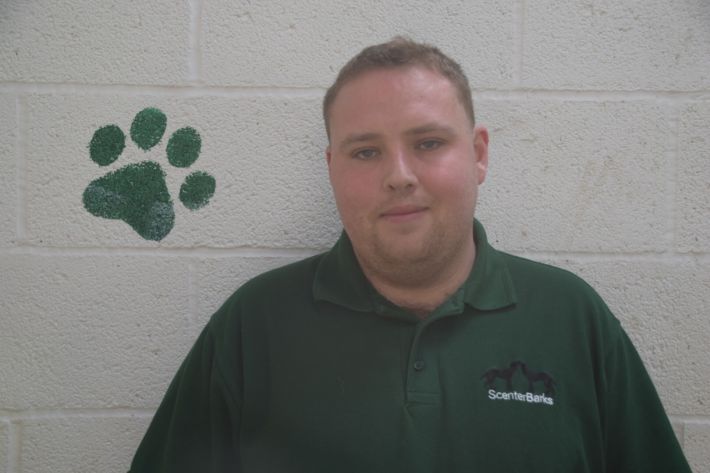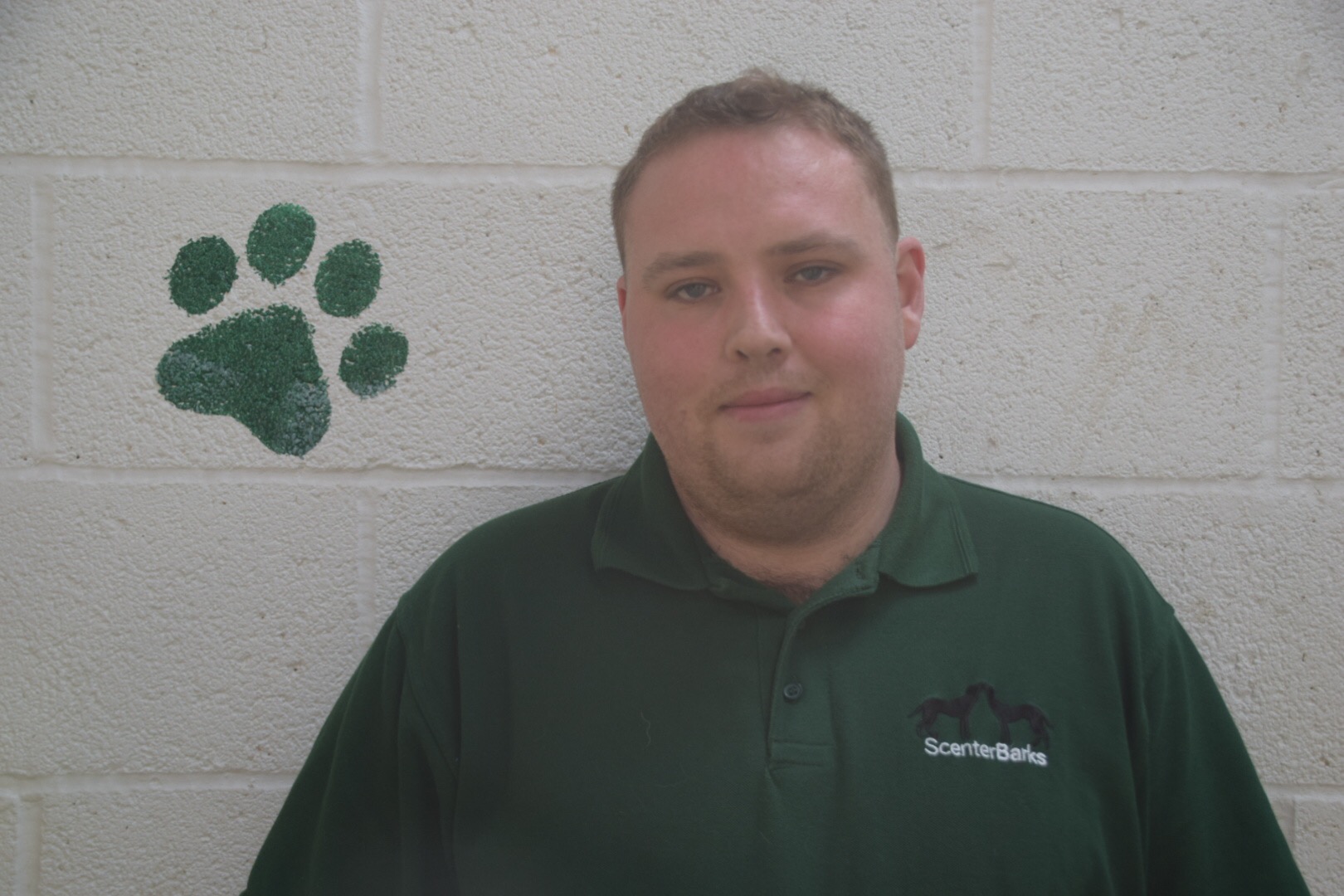 Meet Gareth
Gareth started working at ScenterBarks in 2017.
Gareth has a true passion for animals which shines through. He has a degree in Animal Management and is also currently a volunteer for a local animal rescue and a local zoo.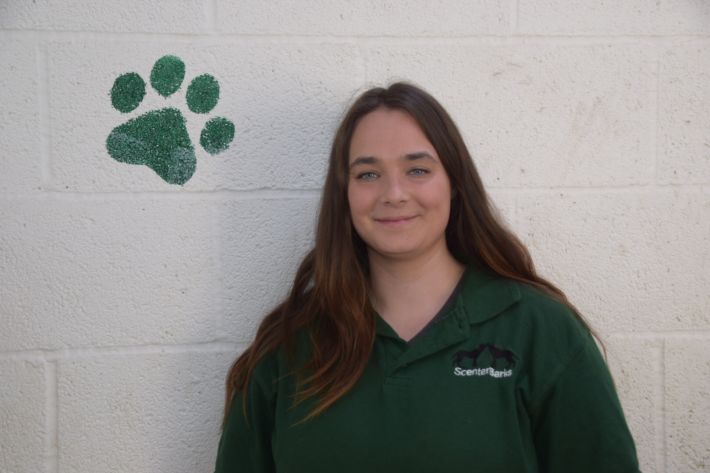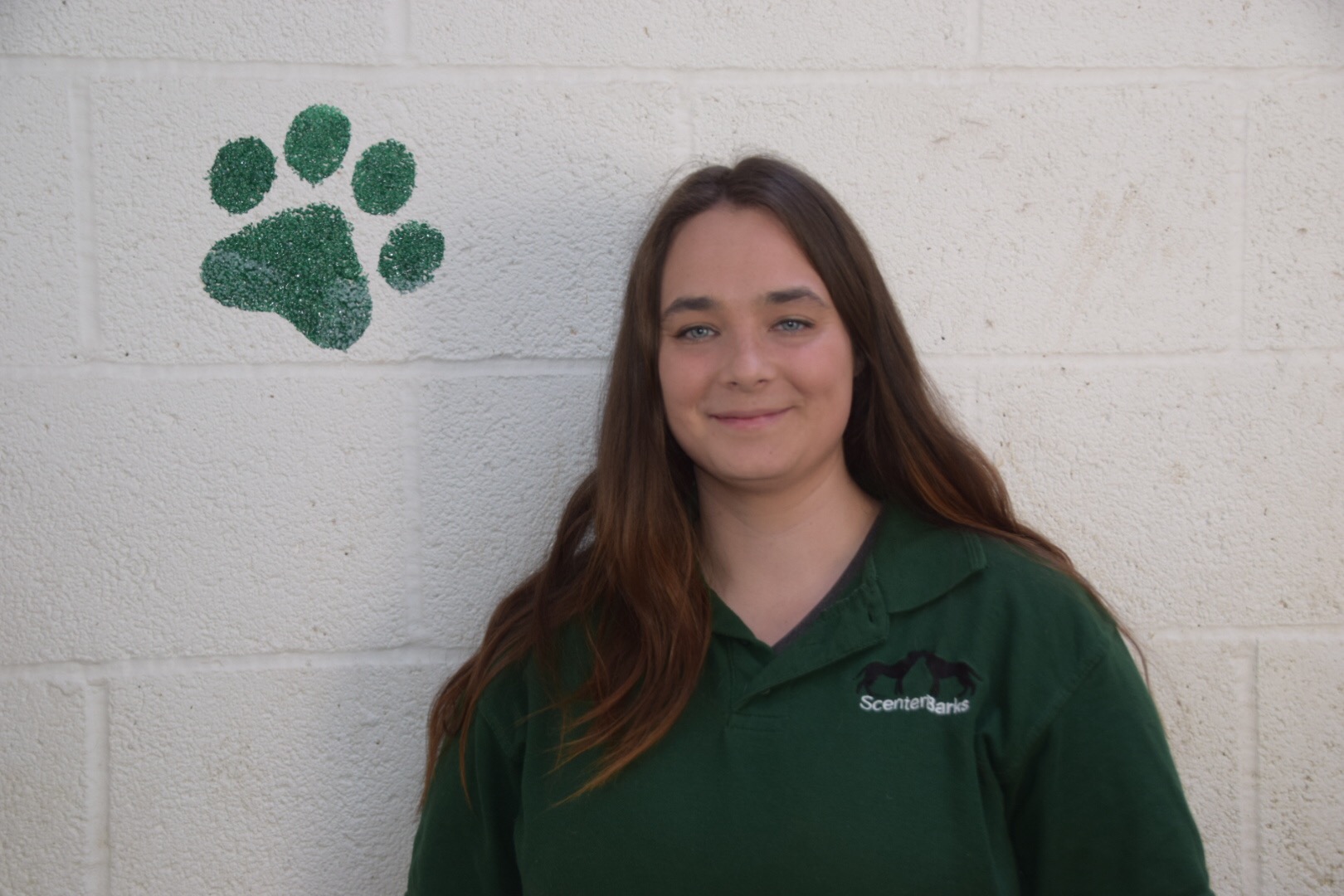 Meet Bekki
Bekki has joined Scenterbarks as a dog walker and we could not be more pleased!
Bekki has done lots of studying into dog behaviour and has come from a dog training background where she trained assistance dogs as well as doing residential training.
Bekki is the owner of a German Shepherd x Akita.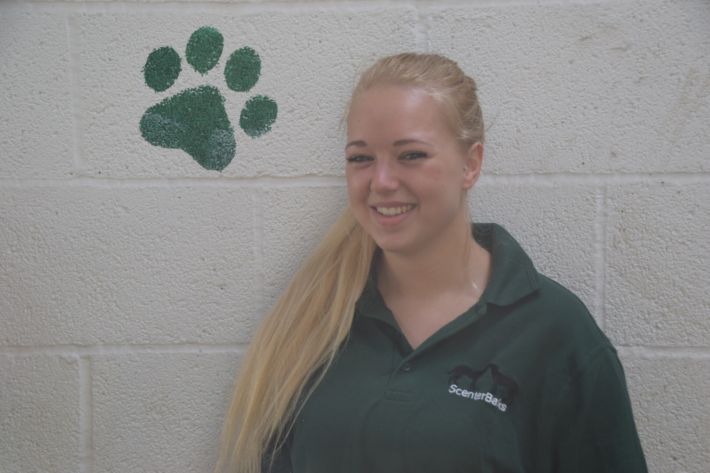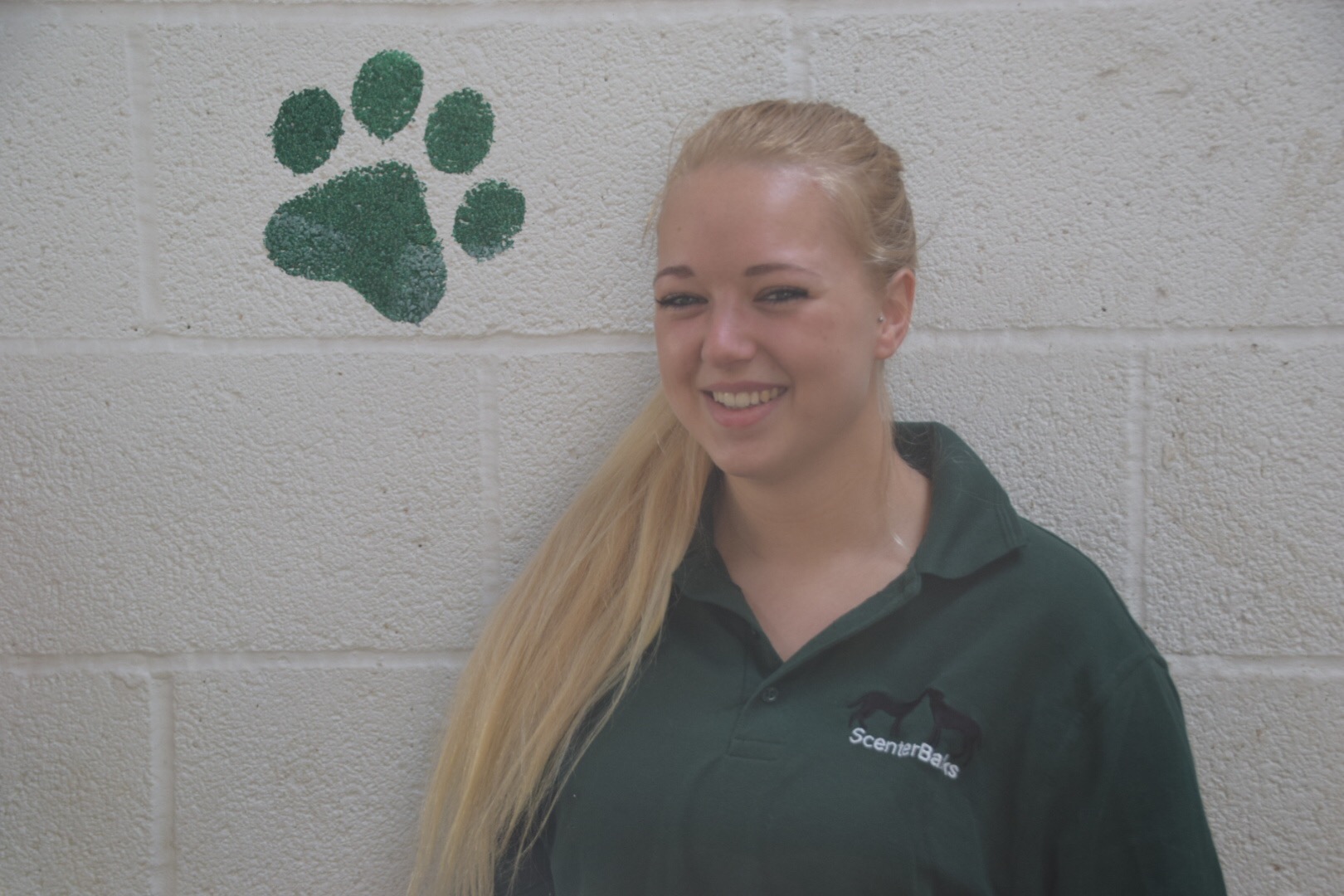 Meet Lauren
Lauren came to ScenterBarks for work experience while studying for her degree in animal management at Sparsholt College. She proved to be such an asset she was offered employment in 2016.
Lauren owns a French Bulldog who joins her on her working days and has become a Client while Lauren is continuing her studies.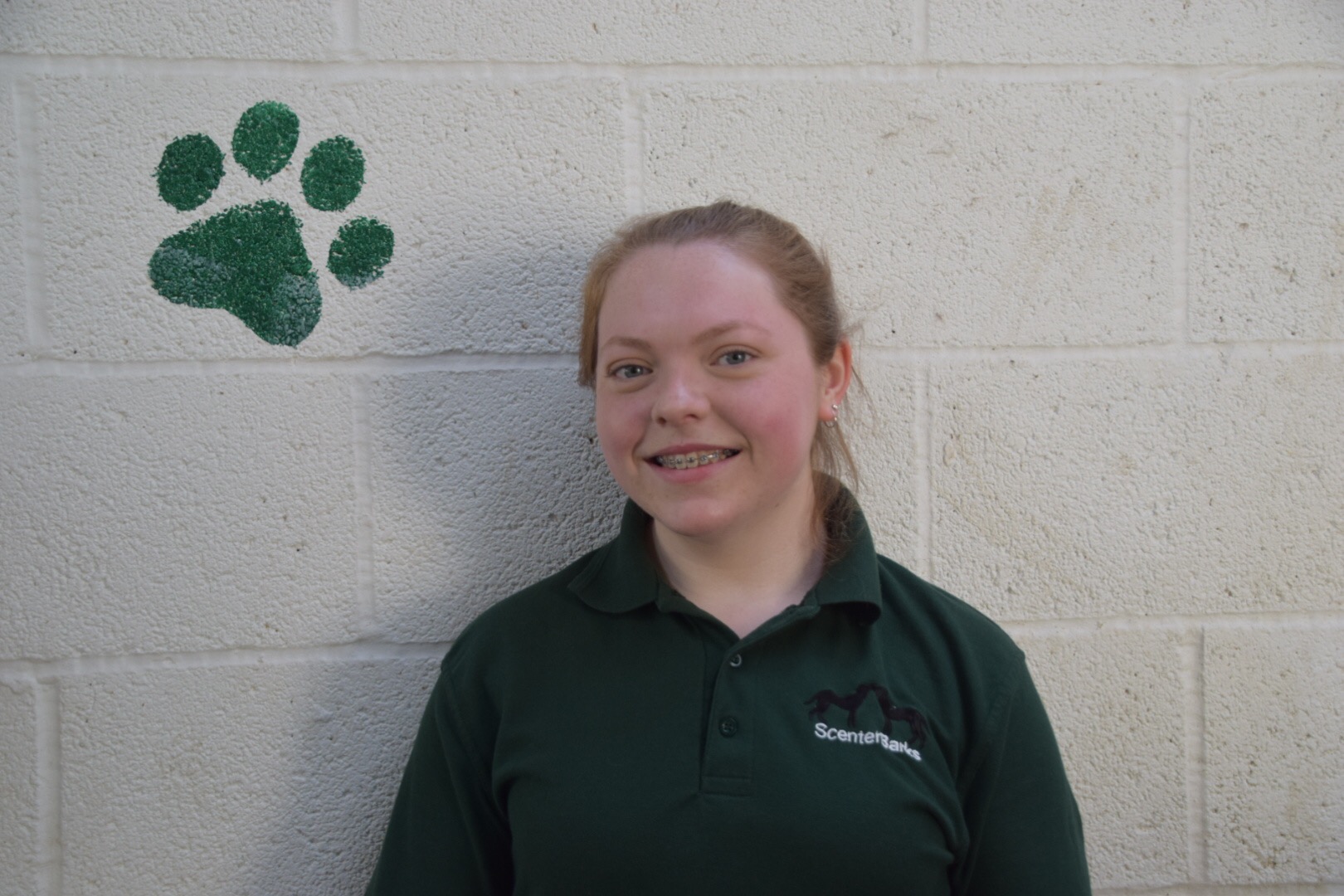 Meet Sophie
Sophie joined ScenterBarks as a dog daycare assistant in 2017 following a successful work experience with us.
Sophie is currently studying Animal Welfare at Sparsholt College.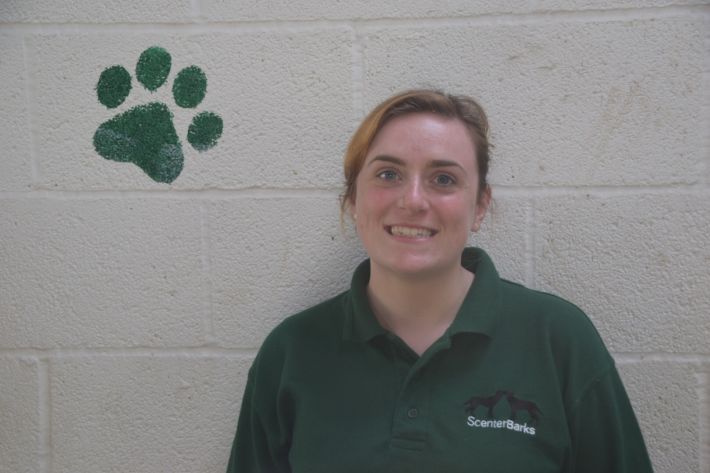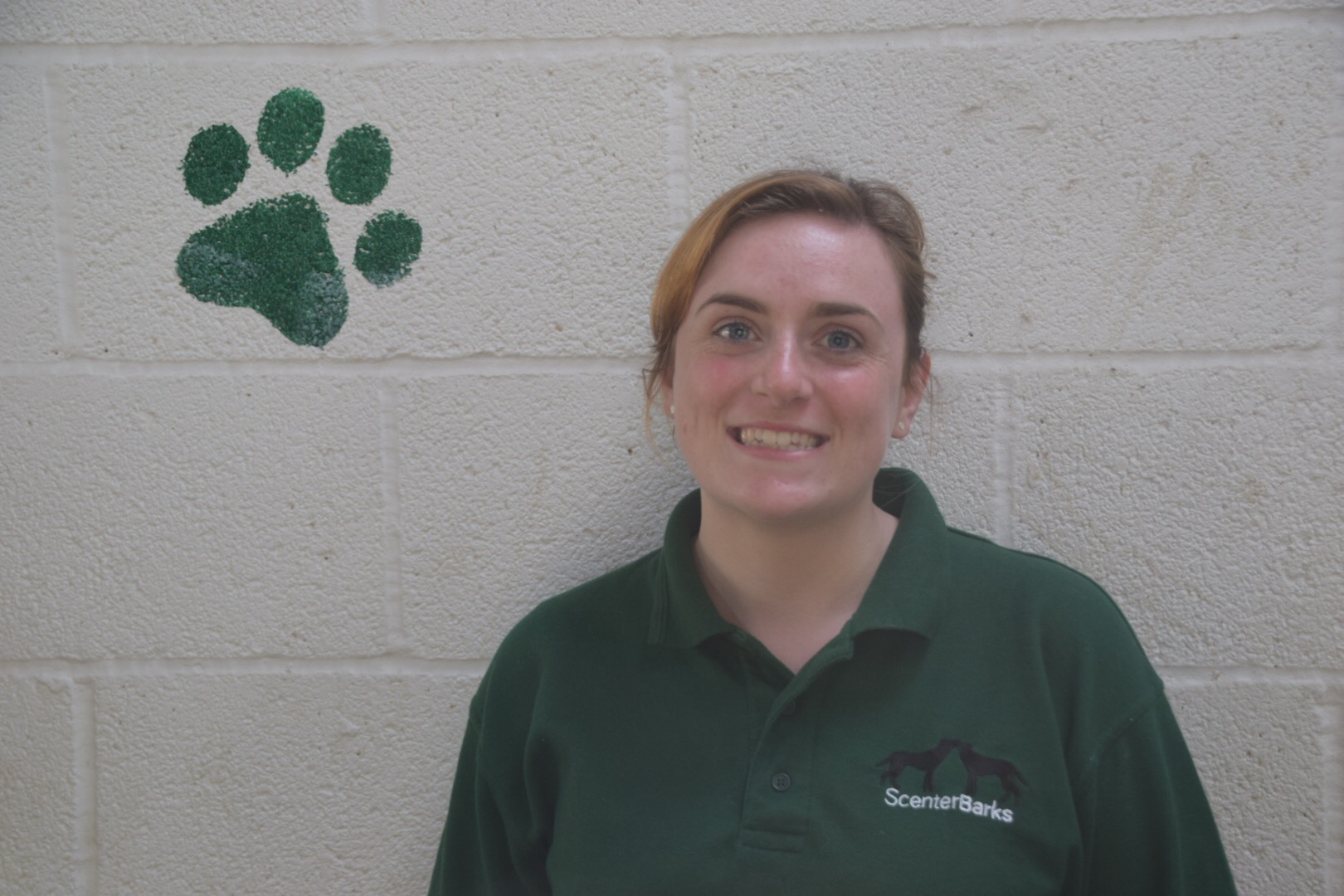 Meet Rachel
Rachel joins us in 2017 as a part time daycare assistant.
Rachel has wealth of experience in animal care and veterinary qualifications.
Rachel is the proud owner of Archie the Labrador.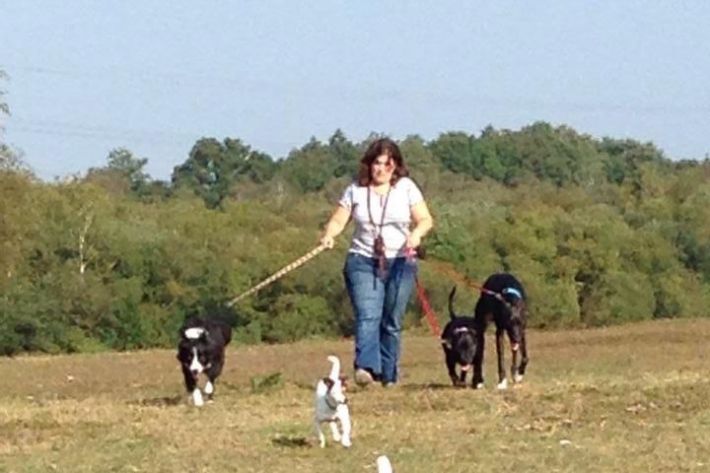 Meet Catrin
Carin has 23 years experience working and volunteering with dogs. She used to volunteer as a dog walker for both the Blue Cross and the RSPCA as well as working as a dog sitter.
As she became more interested in canine behaviour and learning theory, she went on and qualified as an APDT accredited dog trainer and worked for a local behaviourist and also completed a short course in companion animal behaviour.
Catrin then went on to become a dog walker and has been for several years now.
Catrin is currently the owner of a Staffie and a Lurcher cross and has had many different dogs in previously. 
Meet Marcy
Marcy joined ScenterBarks as a dog walker and pick up and drop off driver. Marcy started her own dog sitting business and has shadowed Lucy in her previous pet care business gaining invaluable experience.
Marcy owns a Husky.
Meet Mark
Mark joined ScenterBarks in 2015 as the pick up and drop off driver. Along with his love for dogs, his previous role as an estate agent assists with his respect for entering others homes. 
Mark currently owns a Staffie as well as experience with previous family pets.