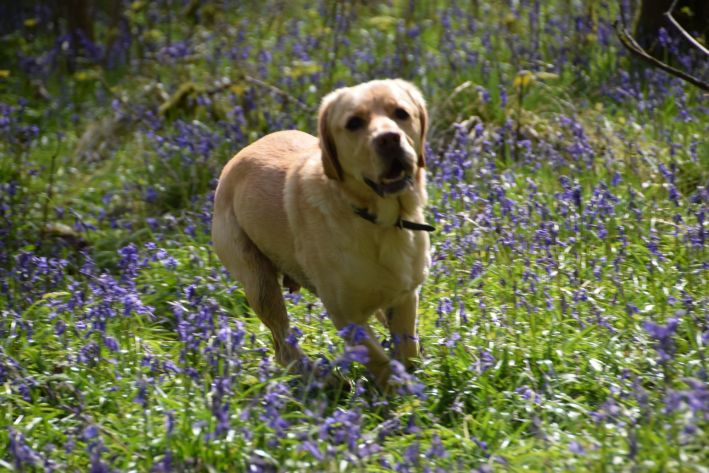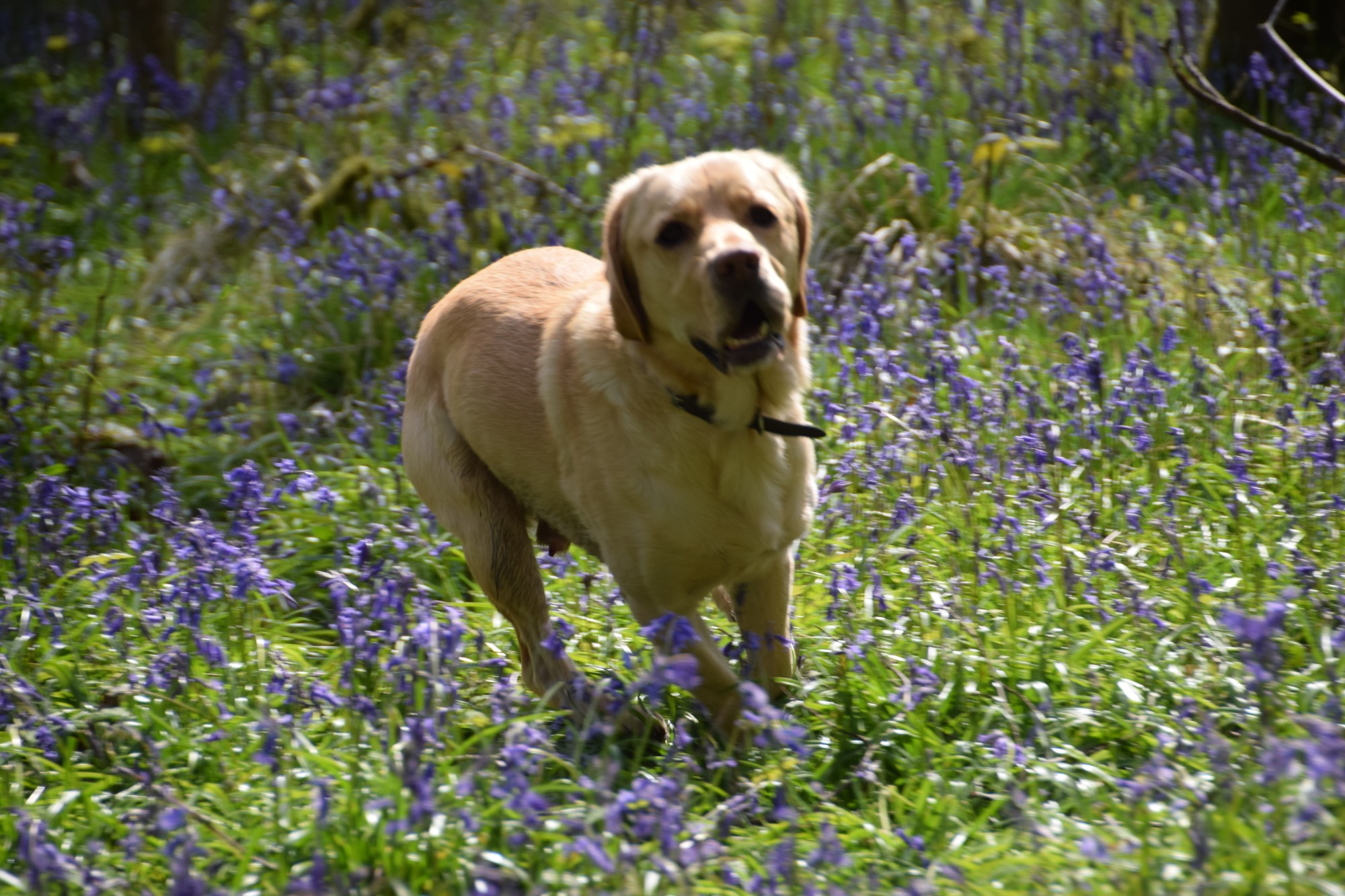 ScenterBarks pride ourselves on our excellence award winning dog walking team and service.
Our trained dog walkers can pick your dog up in our custom designed safe and secure van and head into the local countryside for some on or off lead fun and frolics. 
Trained dog walkers will walk your dog for at least one hour with a group of happy doggie friends.
Your dog walker will dry off any mucky or wet paws and safely deliver your dog back home with any instructions you may have.
Rest assured - your dog will be happy and tired awaiting your return.
The team of dog walkers are very experienced, first aid trained, DBS checked and fully insured.
Scenterbarks are proud of our strong ethical belief in positive reinforcement.
ScenterBarks pride themselves on a very high standard of care while your dog is in their hands. 
With the services ScenterBarks can provide for your four legged friends there really is no need to leave your dog home alone while you are out or busy.
You can book your dog in for regular or ad hoc dog walks when you need using our online booking system depending on your requirments.
Price: £12 per dog, per walk


Call today on 01962 714283 or register below to book your FREE meet & greet with one of our walkers!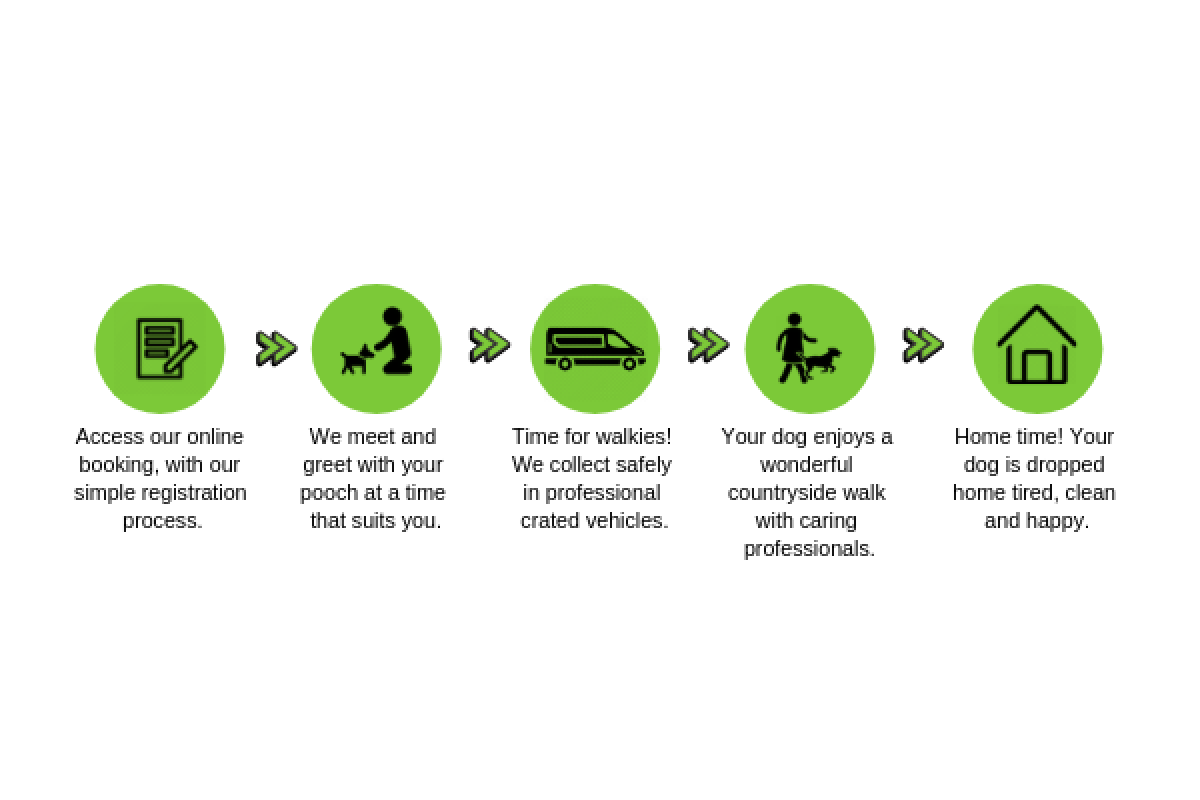 What shall I do next?
The process is easy.
The first step is to REGISTER.
This will give you access to our online booking system and for us to gather important details about your dog and you.
Here's what will happen next: 
We'll call to book in a convenient time for one of our professional walkers to pop round to meet you all.
At the meet & greet we will want to know some key information: where your dog is kept, where you'd like him/her left after their fabulous walk, how we access the property. And of course to meet your beautiful pooch & know all about them so we can give them the best time.
Next, you simply need to book your first walk via our system (we promise, its easy)
Sit back, relax & receive feedback after the first walk to let you know how we all got on.
Call, email or Register today to get your dog in on the action!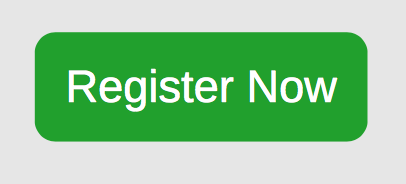 Stuck on where to walk your dog this weekend?
Get Our Hampshire Dog Walks Guide - 7 Walks for 7 Days


Do you often wonder where to take your dog for a fantastic walk
that will make them really happy?
Look no further!

In our guide, you will find:
Dog friendly walks in Hampshire
Hints and tips to get the best from your day our with your dog
Categorisation, so you know which walks include rivers, parks, woodland, wildlife and more.
These are our favourites, and we'd love to hear about your favourites too on our Facebook page! 
Click here our great little guide of Hampshire Dog Walks - with 7 walks for 7 days!