Welcome to your dog daycare and dog walking family.
Grab a cuppa, sit back & take a look at what is lovingly described as the ScenterBarks effect, of well loved, well cared for and tired, happy doggies from our dog daycare and dog walking services. 
Guilt free dog care available for you throughout your dogs life, giving the care you would give when you cannot be there.
Scenterbarks pride ourselves on the very best care for our dogs, using our years of experience, training, strong reward based ethics and outstanding team. You really are in the best hands already.
We cannot wait to meet you and your fur family.
Take a look around, find out what we're all about and get in touch if you have any questions or to book your dog in for a real treat!
Love
Team SB
x
Our Dog Daycare and Dog Walking Services
We recognise that everyone's circumstances are different and therefore ScenterBarks offer a range of amazing dog care services that can fit and blend with you and your dogs needs. 
It all starts with a simple introduction!
If you've already decided you want your pooch to be part of the Scenterbarks family then it could not be easier to get started!
Whether you want to book a show round of our daycare facilities or a meet and greet with a member of our fab dog walking team, simply get in touch to book with us today!
We look forward to finding out all about you and your dogs needs so we can give them absolute the best care!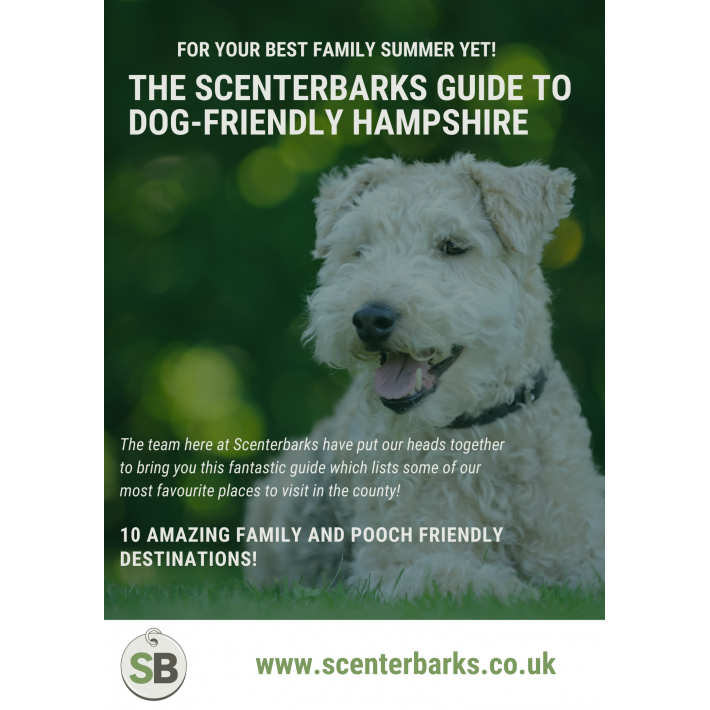 The Scenterbarks Guide to Dog Friendly Hampshire
The team here at ScenterBarks put our heads together to bring you this fantastic guide listing some of our most favourite family and pooch destinations to visit this summer.
In our guide you will find:
Beautiful dog friendly county walks

Our favourite tried and tested dog and family friendly beaches 

The best dog friendly pubs and cafes
These are our favourites, and we'd love to hear about your favourites too on our Facebook page!