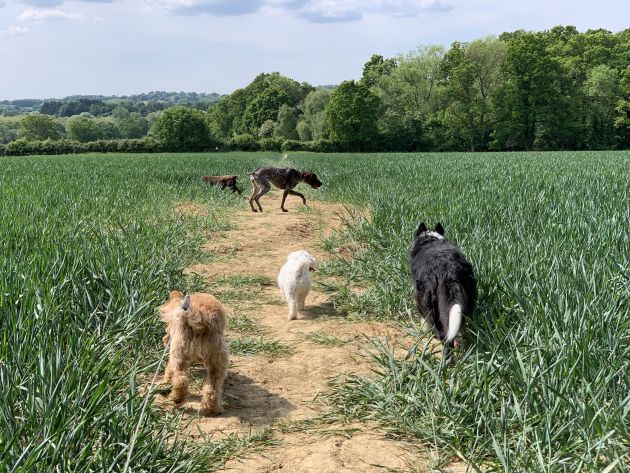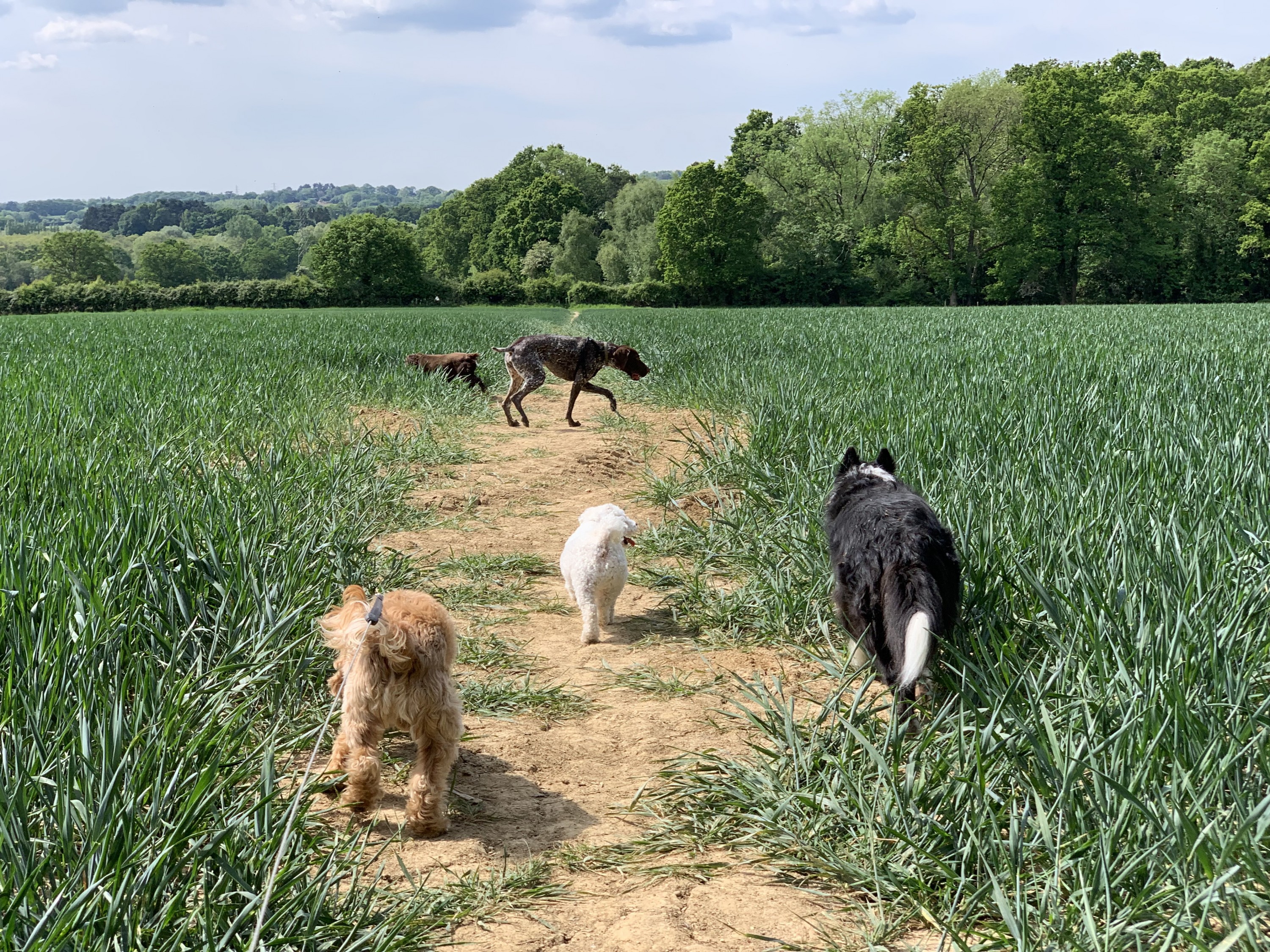 About Our Dog Walking Service
ScenterBarks pride ourselves on our excellence, with our award winning dog walking service and our professional team always available to help out.
Leaving your dog home alone when you are out for the day is an awful feeling. As dog lovers, we understand and are here for you! 
Picture your pooch running through the Hampshire countryside having the time of it's life with the other dogs all under the supervision of our highly experienced dog walkers. You'll be sure to return to a happy, content and tired best friend. We call that the ScenterBarks effect!
You can join the ScenterBarks membership scheme or book ad hoc dog walks when you need using our online booking system depending on your requirements.
ScenterBarks cover Winchester, Chandlers Ford, Eastleigh, Romsey and Bitterne.
Benefits Of Using Our Dog Walking Service
ScenterBarks take pride in our fun loving group walks which are provided with experience, safety and lots of love.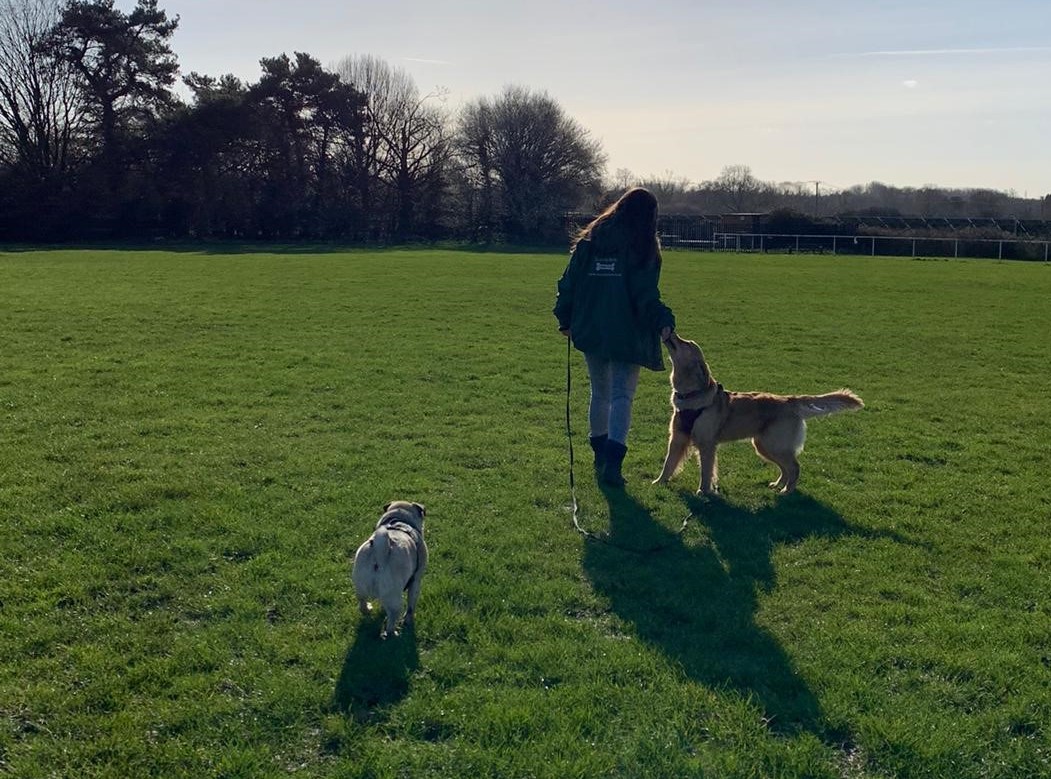 Highly experienced dog walkers. First aid trained, DBS checked and fully insured.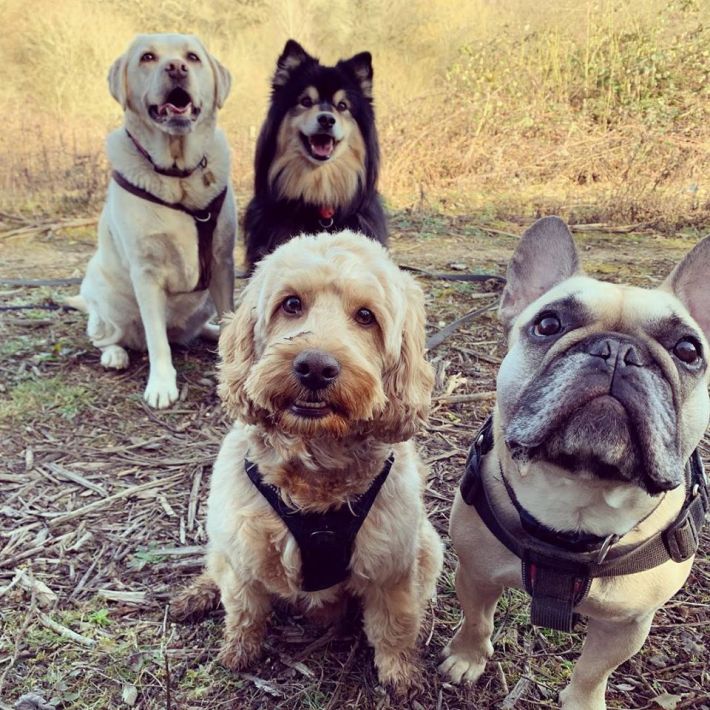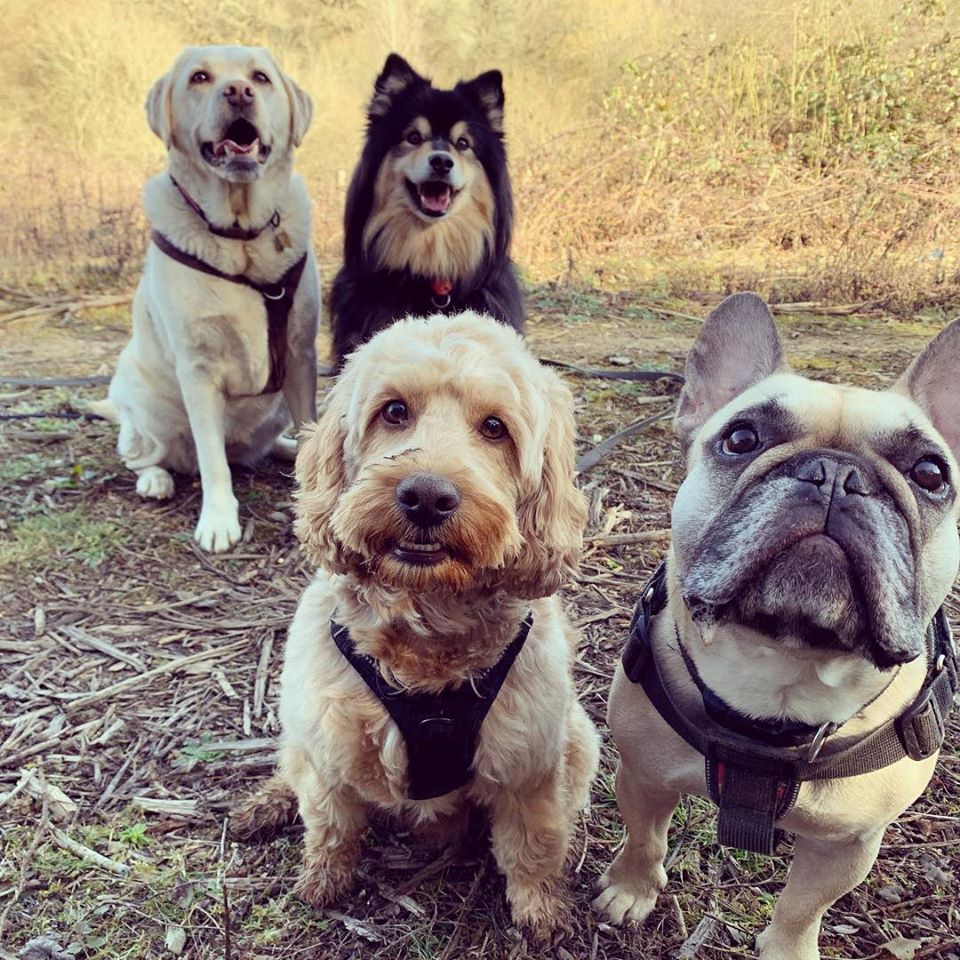 At least an hours dog walk with a max group of six suitably matched play mates.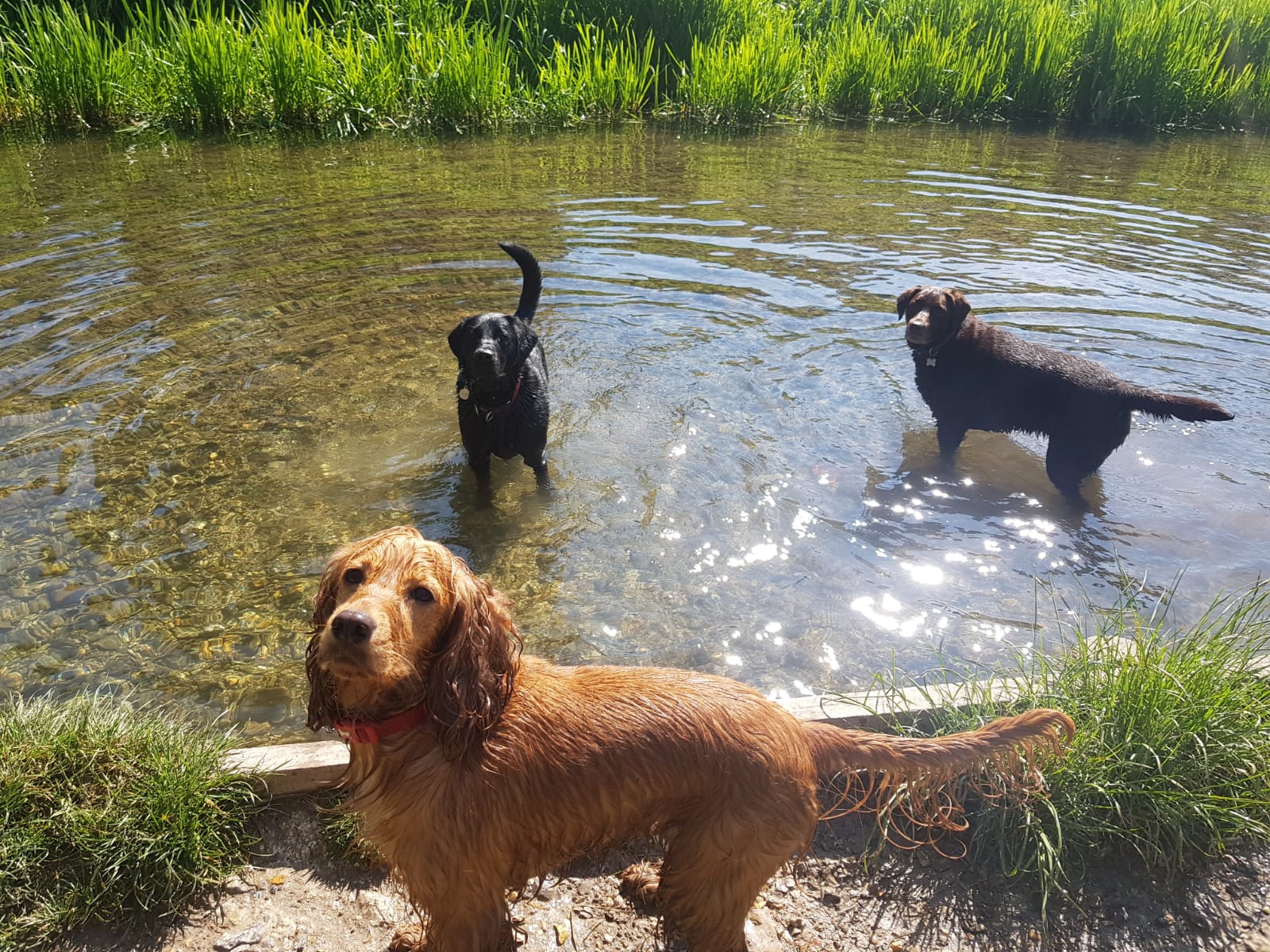 Strong ethical belief in kind and caring positive reinforcement training techniques.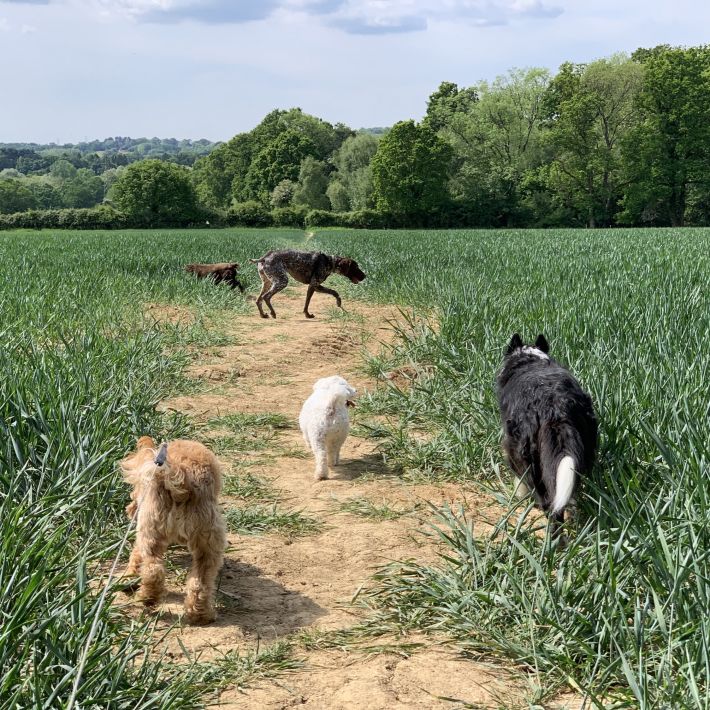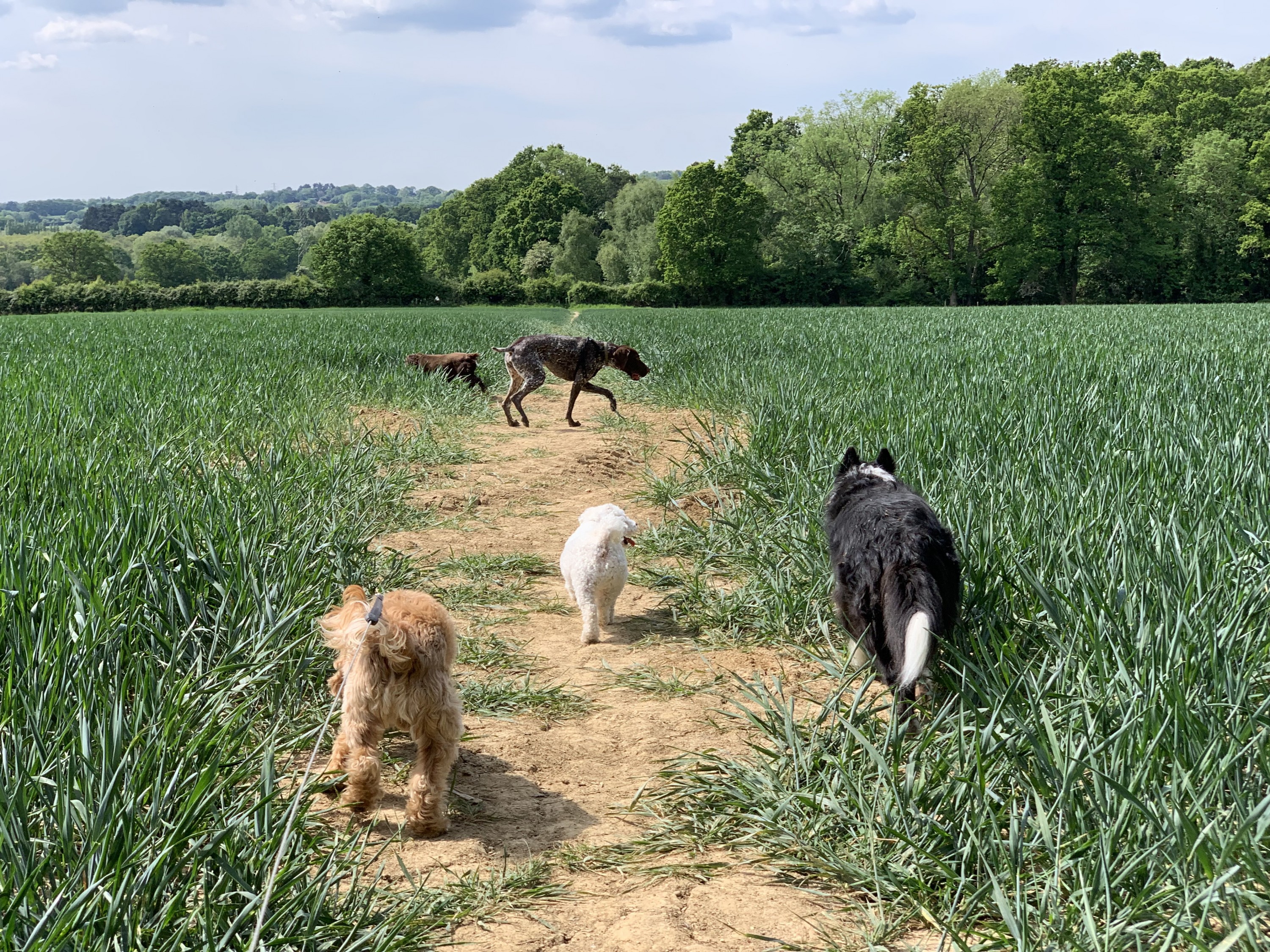 Walks in safe, large areas with a wide variety of locations to keep the dogs entertained.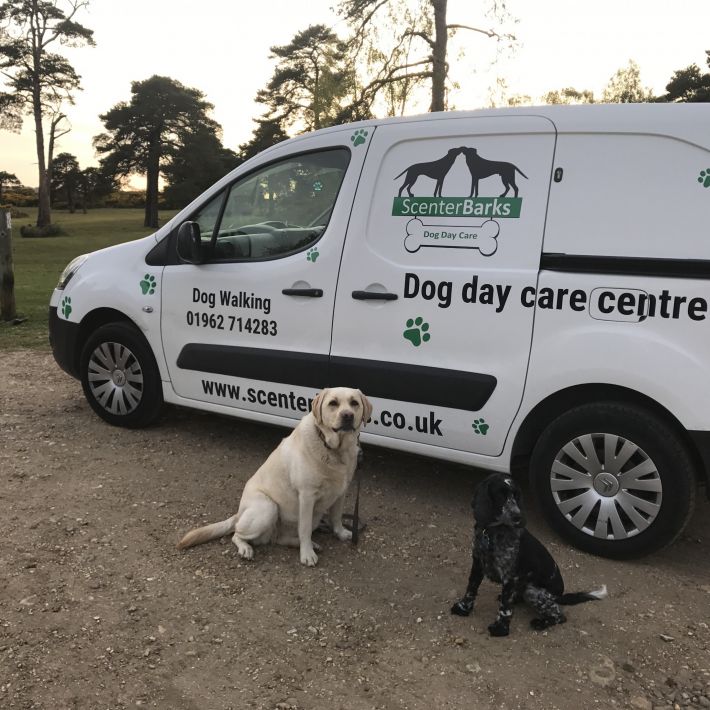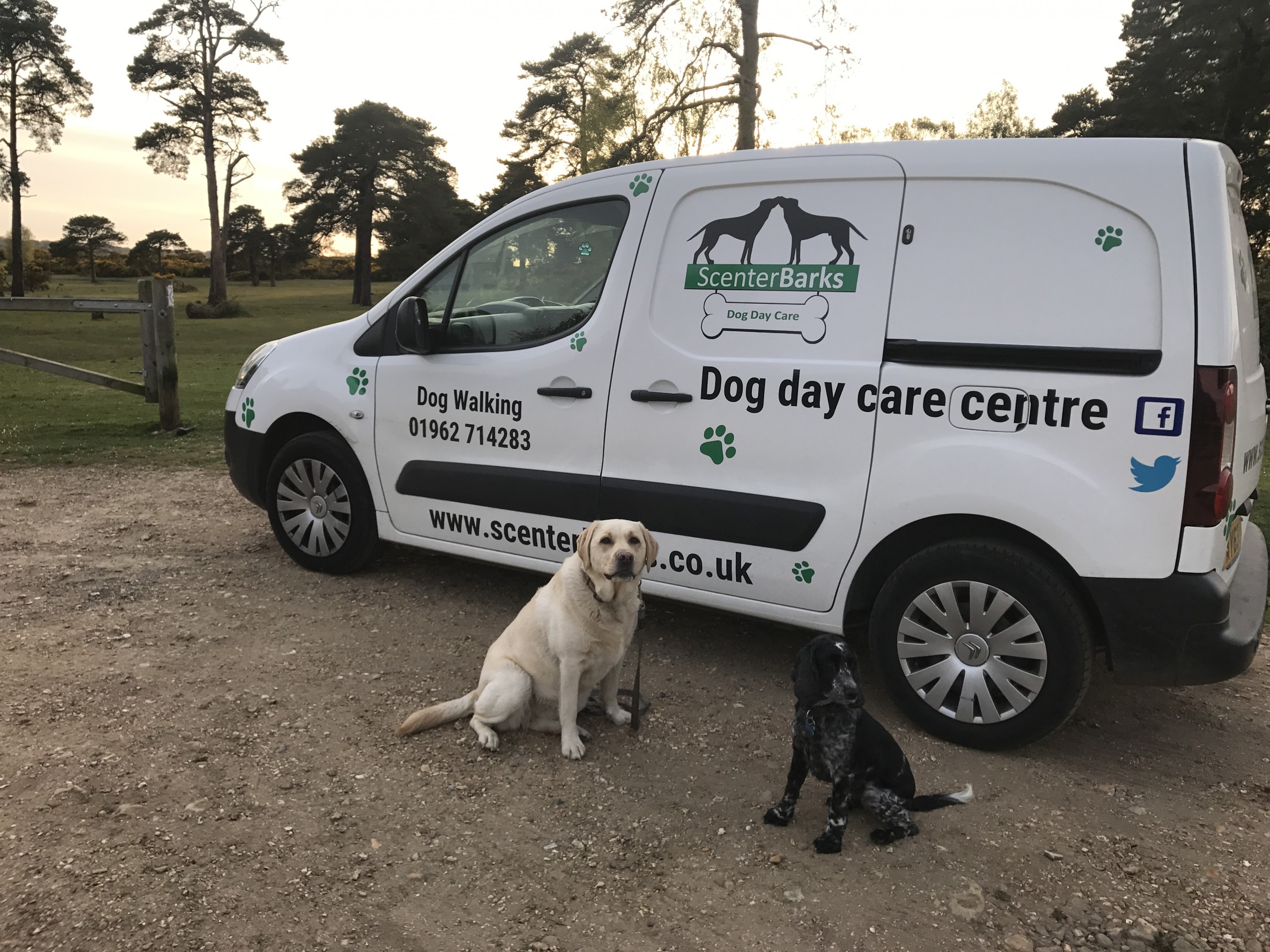 Transported securely, safely and comfortably within our custom designed vans.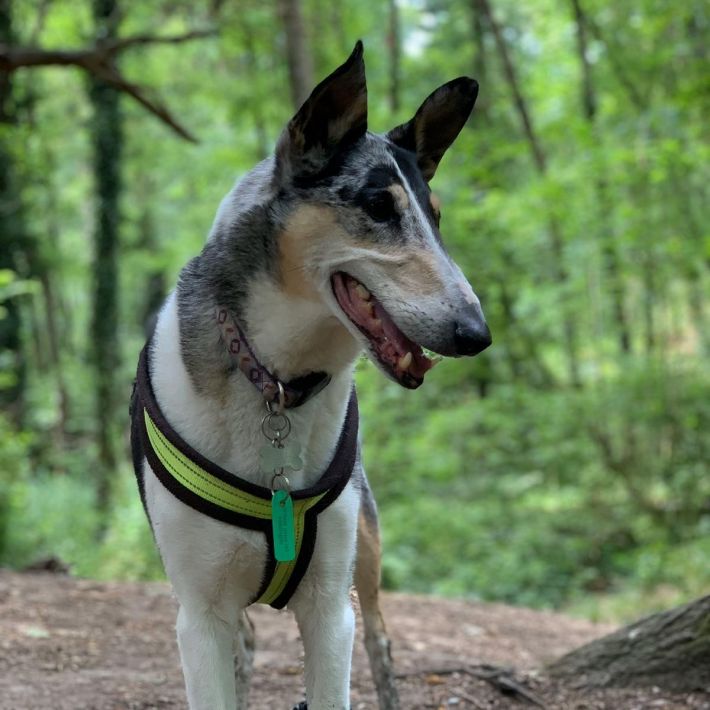 There always! No matter what, a member of the team will always be there to walk your dog.
Meet Your Dog Walker
We want to say hi to you and your dog at home to find out all about you!
Tell us about you and your dog, book a time for us to meet you and have a chat about how we can help you.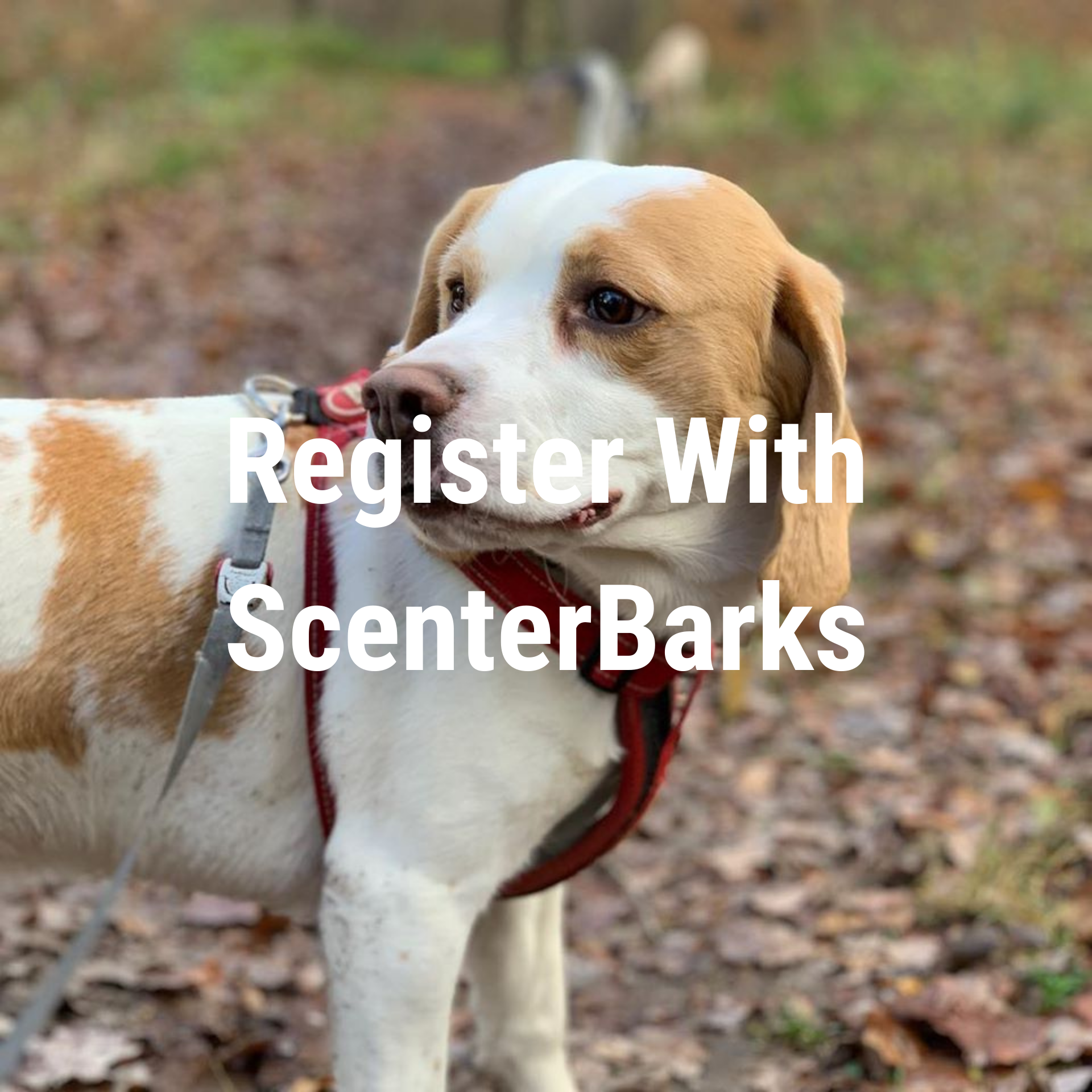 Tell us all about you and your dog
By registering you will have your very own portal to tell us everything we need to know to provide the best care for your dog.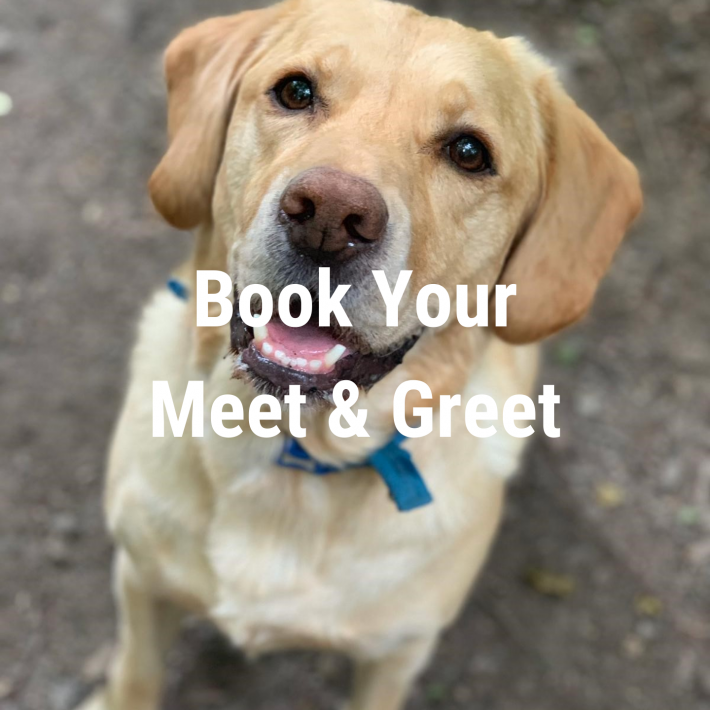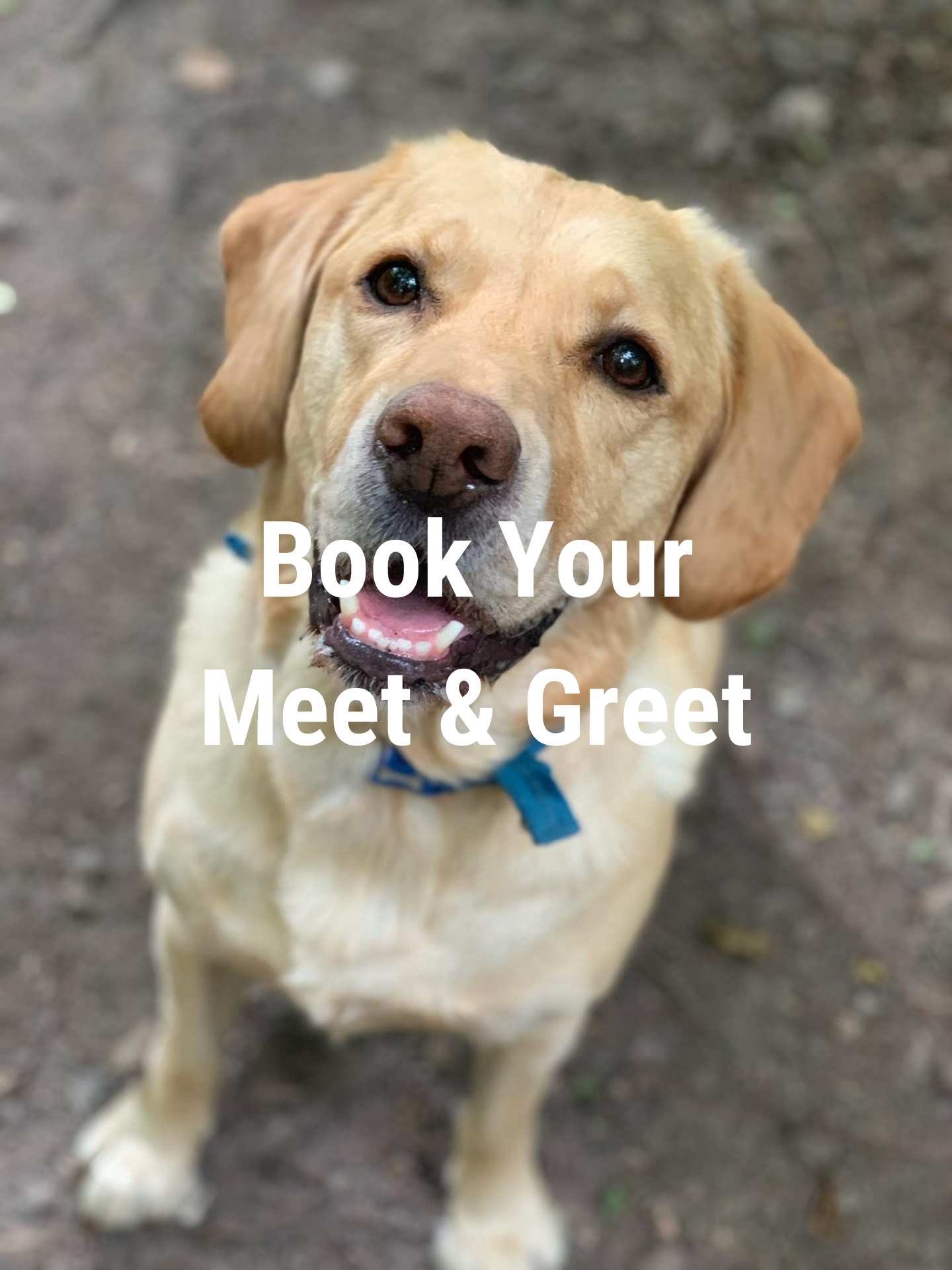 We'll come and say hi to your pooch
Greeted by one of the friendly members of our team, we can get to know you and your dog and tell you more about what we do.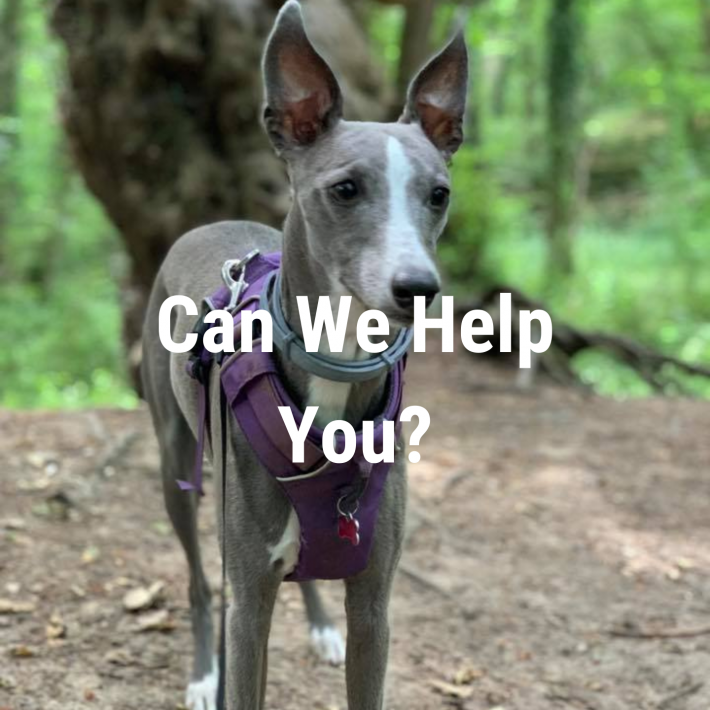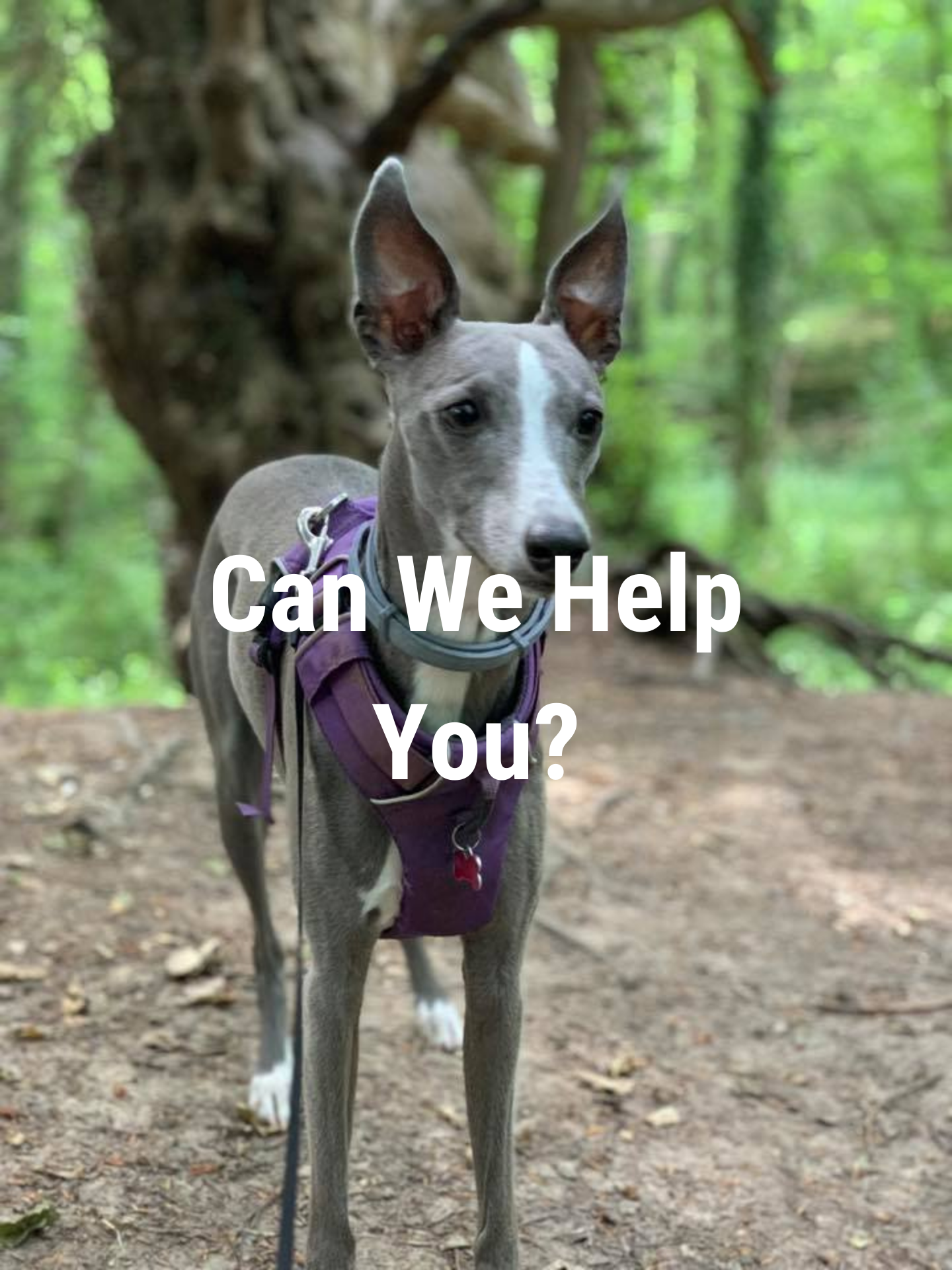 We hope you fall in love with us
We are confident our love will shine through and we will be perfect for you and your dogs needs. We hope to welcome them to our caring Scenterbarks family.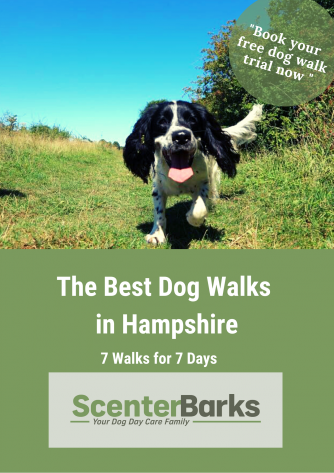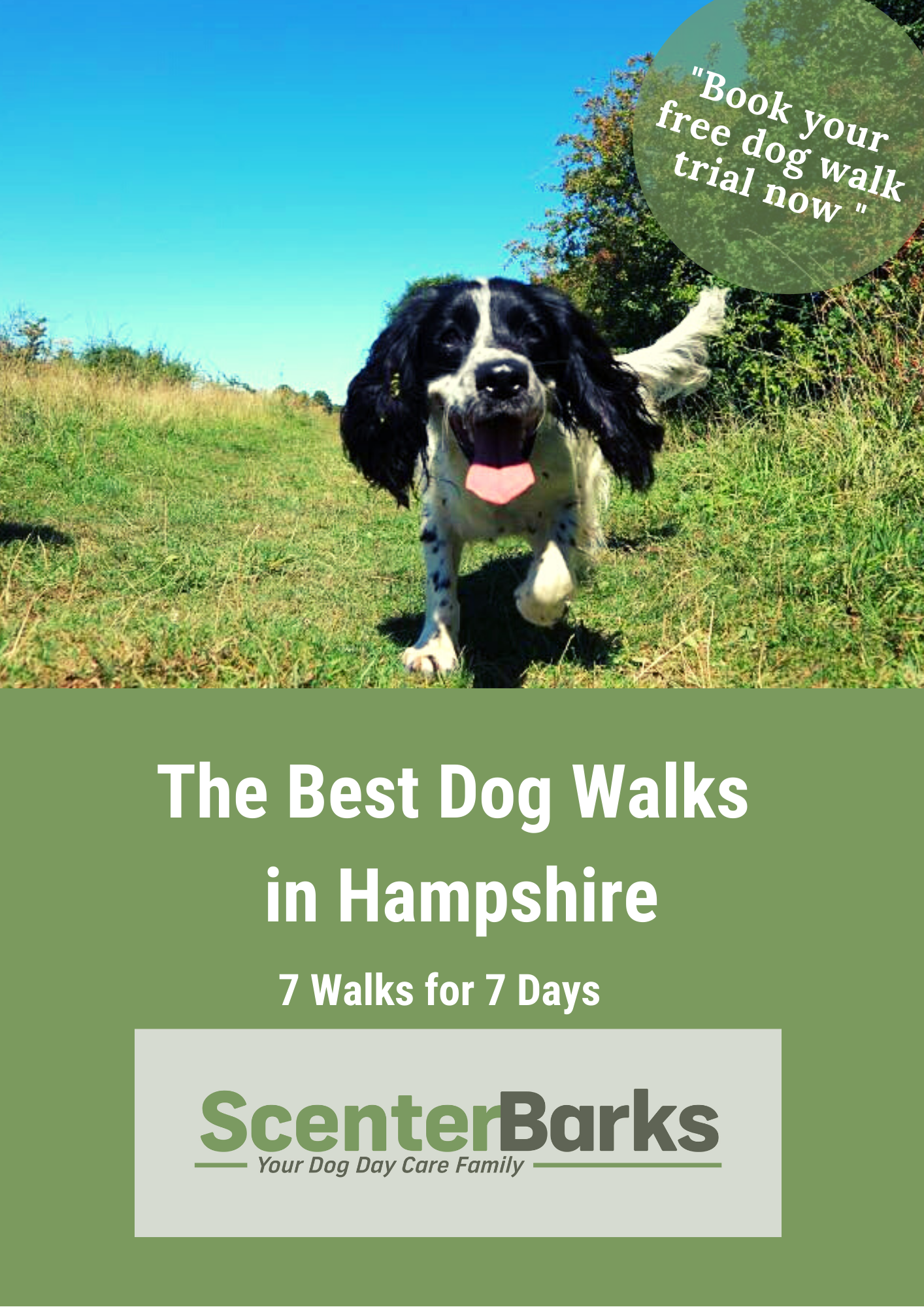 Dog Walks Near Me!
Do you often wonder where to take your dog for a fantastic dog walk that will not only make them happy but is just as enjoyable for you?
Look no further! ScenterBarks have made a detailed note of all our favourite local walks in this guide to the best dog walks in Hampshire.
Get our Hampshire Dog Walk Guide - 7 Walks for 7 Days!

In our guide, you will find: