Toni Sutherden
Best doggy daycare ever!! Wow, amazing place, just about sums it up!! Fudge's second family, & I would highly recommend them to anyone looking for daycare for their fur babies. All the staff are super friendly & love & care for Fudge as if she were their own. They've helped Fudge overcome her nerves around people, spending time to bond with her, & put her trust in them, and it's a real social hub for the doggies too. Fudge has an absolute blast when she's there, and we'd be lost without their amazing service. Fudge is always happy to go to daycare, giving kisses & cuddles to everyone as soon as she walks through the door. Scenter Barks has been an absolute gem of a find for us, and all the staff are absolute troopers, and happy to accommodate Fudge's needs & I can't thank them all enough. Scenter Barks are one big happy doggy family!!
Lucy Monger
I'd be lost without them. Scenterbarks has been a lifesaver for me having a dog with separation anxiety. I drop my dog off in the morning knowing he is in the best hands and being extremely well looked after. They all treat the dogs like their own.
My dog gets so excited in the car on route when he realises where he's going and it's great to see him so happy.
Scenterbarks goes above and beyond in their care and we think they are amazing. Would definitely give more than 5 stars if I could.
Amy Le Vieux
Fabulous place. Sydney loves going to doggy day care. It's his home away from home. When he's not at doggy day care he is having a lunch time walk he's always left absolutely shattered. He always looks forward to either option when Scenterbarks is involved... he's one happy pooch.
Elizabeth Weaver
Barney' second home. Our cockerpoo Barney has been coming to Scenterbarks since he was a puppy and absolutely loves his time with the team. My husband and I are both full time professionals, getting a puppy was something we had planned and thought about for a long time. We didn't want our dog to be on his own for long periods of time during the day so did lots of research before getting him and when we discovered Scenterbarks, we were so pleased with the range of care they could offer us and felt we could therefore have a dog!
We have used Scenterbarks for dog walking and day care. They are incredibly reliable and very flexible. Barney is always very excited to see one of the team for walks and is always happy to be dropped off at daycare. The booking system is very easy to use and our 'ad hoc' need is always catered for. Wouldn't use anyone else for our day care needs and I would definitely recommend them! 
Julie Bigg
Scenterbarks is a brilliant place for day care and dog walks, I use both. My dogs love the centre and love their dog walks. All the staff are brilliant and Nikki and Lucy are always so helpful and will accommodate anything I ask. Don't know what I'd do without them!
Fiona Farrington
Cedric's favourite place. I couldn't rate the team at Scenterbarks highly enough! My dog is always so excited to go and you can clearly see how much he loves each and every one of the team when he sees them.
I have no concerns about leaving him in their capable hands.
The daily photos and updates are great too!
Would definitely recommend to anyone who is looking for daycare or dog walkers!
Amanda Reiman
Fabulous!!! Joey loves Lucy and always comes back a very happy puppy!! ..... Couldn't be happier Thank you x
Joy Clamp
Fantastic, knowledgable, doggy daycare centre. Twix has a great time at ScenterBarks and we know she is well cared for there.
We have recommended ScenterBarks to many people as the facilities are excellent
And everyone there loves & cares about the dogs as if they were their own. They often text or send photos so that we know Twix is having a good time. Reliable, conscientious
And kind, the girls at ScenterBarks will go out of their way to make sure the dogs are properly cared for even if they are off duty
Sonia Hedley
Best Doggy Daycare. Our Lucy has been going to ScenterBarks for a year now & loves it. She's always excited when she knows she's having an 'SB' day. Nikki, Lucy and the rest of team ScenterBarks really love what they do & love & care for each dog as if they were their own. What more do u want for your fur baby than somewhere where they can have fun, play with other doggies, have fusses, chill out when they're tired & be showered in love all day? Team SB are the best :-)
Tammy Sibley
My springer Harvey has been going to Scenterbarks since it opened. There are only good things that I can say about it. I don't worry about Harvey during the day as I know that is well looked after and exercised through the day. And he gets cuddles when I'm not there, he's so excited when he knows he's going. Then when I pick him up 5 minutes later he is asleep and that's it for the rest of the evening. I trust Nikki and Lucy implicitly with Harvey and they have a great team of people that help to love and care for Harvey too.
Tobi Auld
Best place EVER - Jupiter loves it when he gets to spend a day here - Nikki is always so welcoming and accommodating with that last minute phone call when work calls!!
Claire Parker
Brilliant doggy day care center. They are always flexible, able to have him and I know I am leaving him in caring hands. They did puppy feeds and popped into my house whilst he was under 4 months as well. Staff are pleasant and friendly and this is well worth it to know I don't have to worry about Blue. Highly recommend
Laura Drummond
I can't think of a better place for my dog Max to go to. I trust those who work at Scenterbarks with my most precious baby and they've never let me down.

Max has attended the centre since he was a few months old. Nikki & Lucy had just set Scenterbarks up and we've seen it grow and flourish over the years. He loves the social part of going to daycare and he gets a lift there and back home using their taxi service which is useful if you work full time. The dogs are allocated some nap time and given lots & lots of cuddles!

I really recommend Scenterbarks for your daycare or dog walking needs!
Mark Hunter
Our 3yr old Lab has been taken out 3-4 times a week for the past 18 months and, having met the walkers on a number of occasions, he could not be in better hands.
We receive regular updates on where he's been and which other dogs he's been with and feel that the team really know him and his personality from the feedback we get.
If you are looking for a dog care solution, they are fantastic.
Jenny Robinson
I have been using Scenterbarks weekly since it opened and I have never been disappointed by their positive approach to their doggy and human customers. My furry friend is a large boisterous labradoodle and his day at Scenterbarks is eagerly anticipated as soon as the car arrives at Poles Lane. The staff are just superb! They all know him by name and greet us with smiles and enthusiasm. The efficient online booking system and speedy response to my emails indicate very professional management and I trust them to take care of my precious dog. Nothing is too much trouble for them and I recommend them wholeheartedly to everyone who needs doggy daycare
Clementine Kingstone
I highly recommend ScenterBarks. Our crazy choc lab, Rufus absolutely loves going to daycare. He's very well looked after and comes home a tired and happy boy. ScenterBarks treat Rufus like their own and are brilliant with him, even accommodating my sometimes short notice requests to keep our nutty boy happy! I also love the photos ScenterBarks put on Facebook of the dogs - you can see how much fun all the dogs have!
Rosie Taylor
My dog has been going to Scenterbarks dog daycare centre for over four years now and she absolutely loves it. It was great for her socialisation as a puppy and she still gets so excited about going in.
The staff are so caring, hard-working and really get to know each dog and understand their needs/when they're ready for a rest etc.
They are so prompt to reply to emails etc even after closing hours and nothing is ever too much trouble for them.
The staff have always got brilliant things to do with the dogs, whether it's a mental-stimulation game/playing with toys, going for a walk, Halloween/Christmas-themed photoshoots etc.
The team really go above and beyond to make sure your dog has lots of fun, companionship and cuddles whilst you're away from them.
Another added bonus is they take lots of pictures of your dog throughout the day and send email updates so you can see how much fun your dog has been having 😀
I cannot recommend them highly enough!
Kim Ball
Superb walking service . Bailey genuinely loves his walker Catrin! , and looks forward to her visits. I completely trust my precious pooch in her care and would definitely recommend ScenterBarks.
Sophie Goulding
Hera has been coming here since she was a puppy. It's been a godsend having somewhere I can take her whilst working and knowing she will be having a blast. I love being able to see all the pictures of her having fun with her doggy friends. She loves all the lovely ladies that look after her and always comes home really tired and happy. Thank you to everyone at ScenterBarks! 
Neil Sweeney
Enni has been going to ScenterBarks for around two years now and I have found their level of service awesome! She used to be a dog that would constantly bark around other dogs (to play) but since going here, she has calmed down so much. They have done wonders with her walks and day care they provide (and the "school bus" is fantastic for ease). Enni clearly loves the time she spends with all the team, and has some of the most amazing walks. The love and support the team provide is amazing as so genuine that they treat Enni like one of their own. I have the up most trust for the massively skilled team at ScenterBarks and cannot praise them highly enough.
Selina Smith
Wonderful, secure and positive environment that makes sure our dog gets a day of fun and love instead of being left home alone if we can't have him with us. He's always excited to go in the morning and relaxed and happy when we collect in the afternoon.
He was a rescue who was a little anxious when we got him and taking him to daycare has helped him to be totally unfazed by other dogs and be more relaxed about being away from us.
We love ScenterBarks and totally recommend them.
Sammy Oliver
Tempo goes for group dog walks with Catrin 2/3 times a week and has for nearly a year now. He was a shy dog, and being a rescue dog, was very weary of play with others, but that has changed massively! I can honestly say, it's an amazing service and the level of service is fantastic. Catrin is brilliant too. He waits for her to arrive and is out the door in a flash in the van with his friends, especially Sydney the French bulldog 😂 We love the photo updates too!
Gemma Porter
Our beagle Barney absolutely adores ScenterBarks! I simply cannot speak highly enough of the amazing team there. They work tirelessly (in all weathers!) to provide a loving, varied, sociable and stimulating environment, always meeting the individual needs of each dog. Thank you for all that you do
Rowan Chattock
They are a complete god send My Ben loves his time there and can't wait to get in. They are so caring and I know that my dog is being given the best of care and lots of love and cuddles. All the dogs seem really happy and excited to be going in. All the staff are friendly, helpful and caring, I am completely reassusred that my dog is in the best place for him, whilst I am at work, so ensuring peace of mind.
ScenterBarks Awards
ScenterBarks are honoured to also be recognised by esteemed businesses as worthy finalists and awards winners for our dog daycare and dog walking service!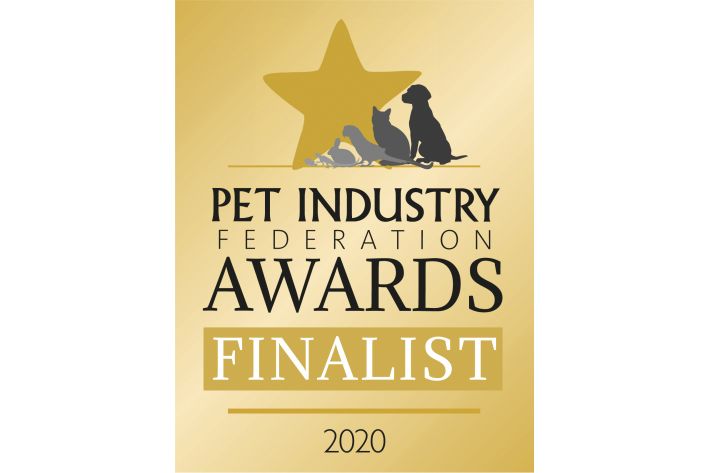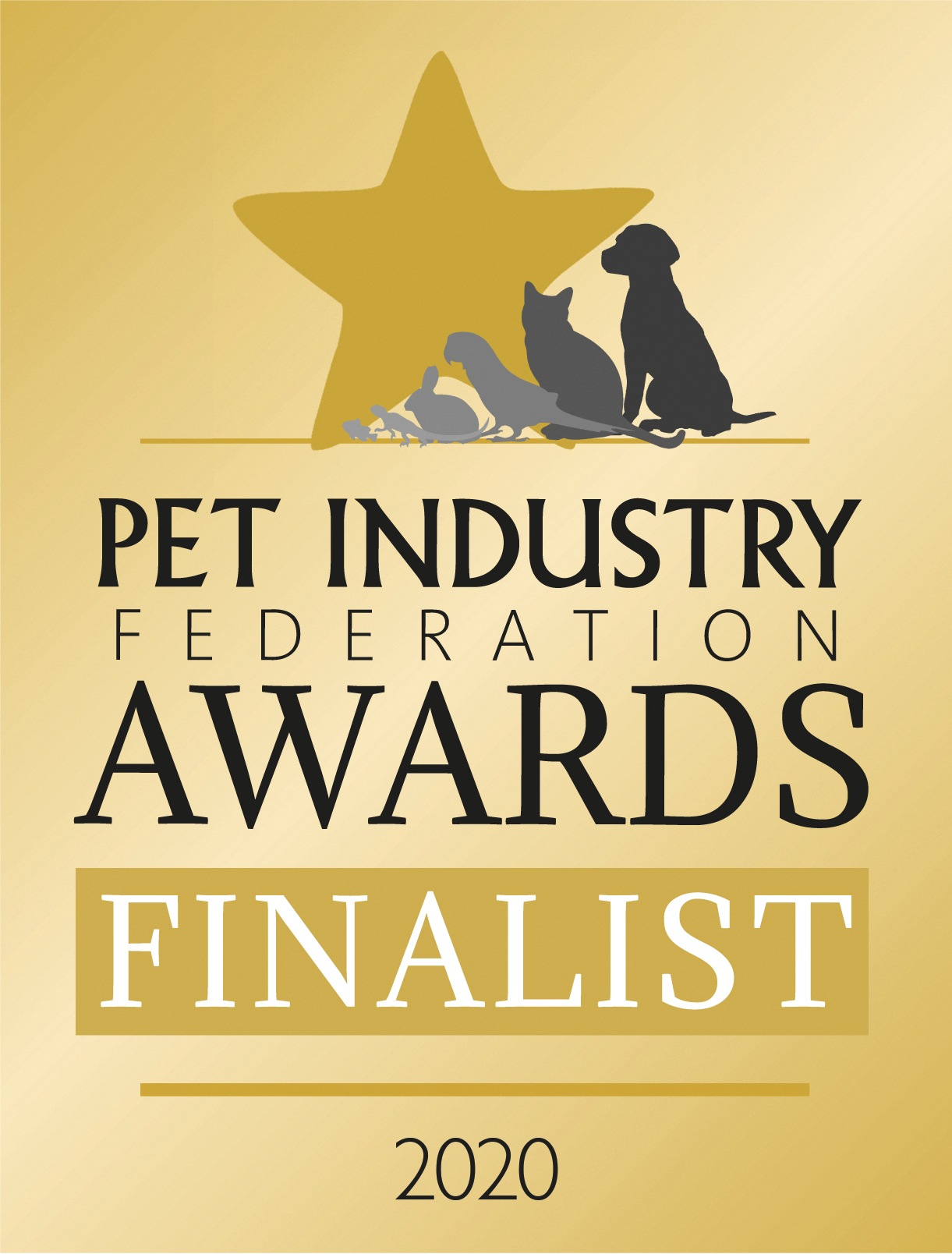 Dog Daycare Business of the year 2020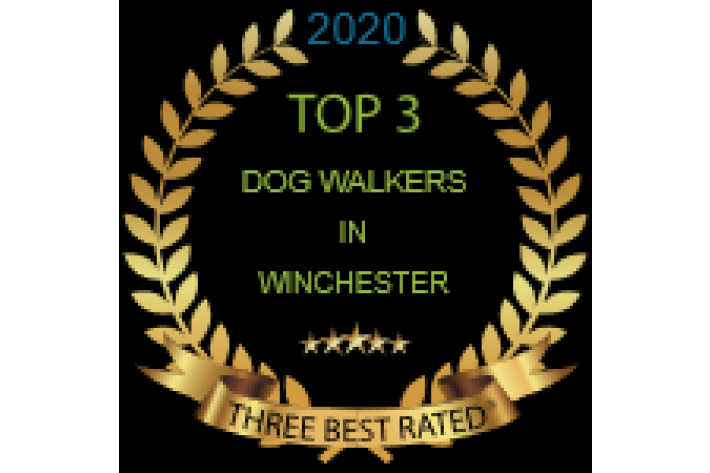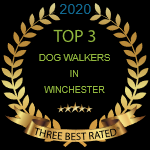 Top 3 Dog Walkers in Winchester 2020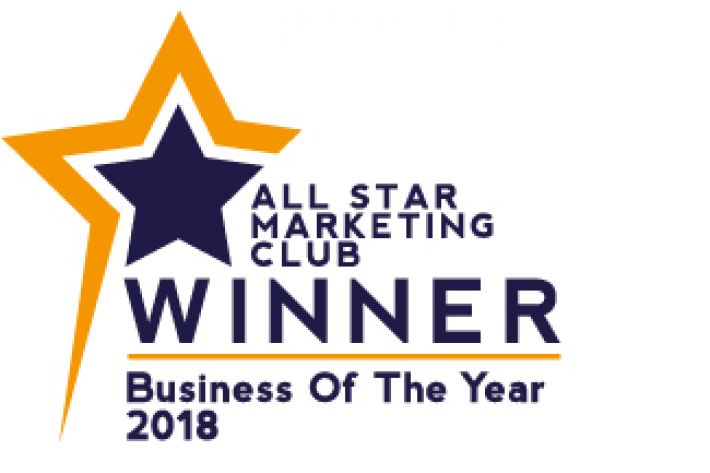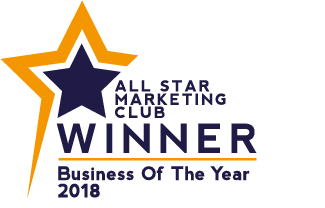 Business of the Year 2018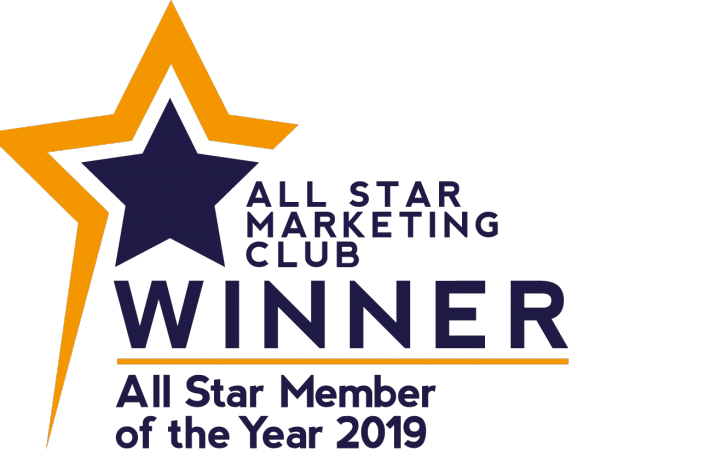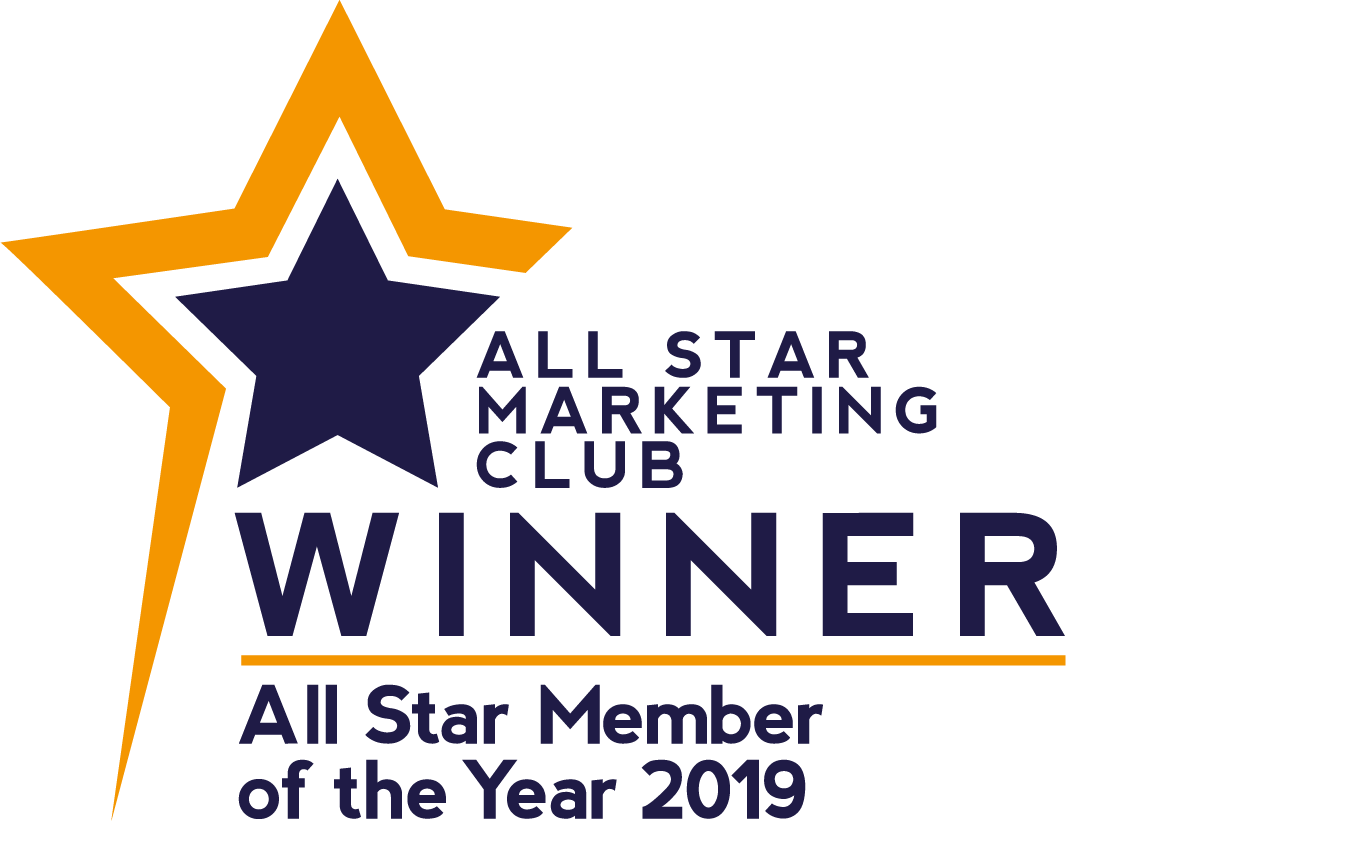 Member of the Year 2019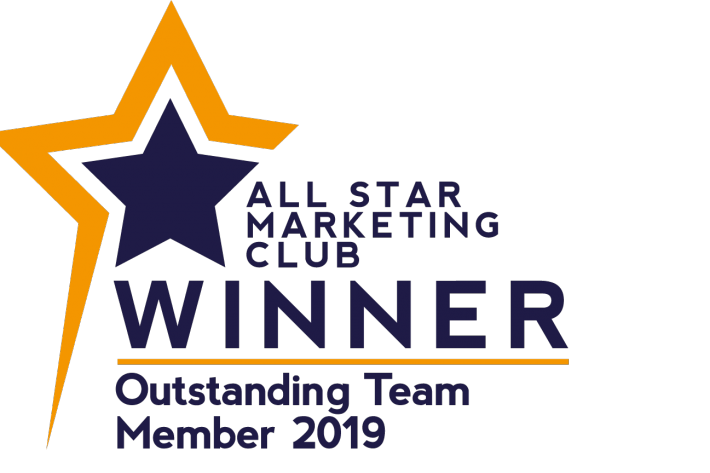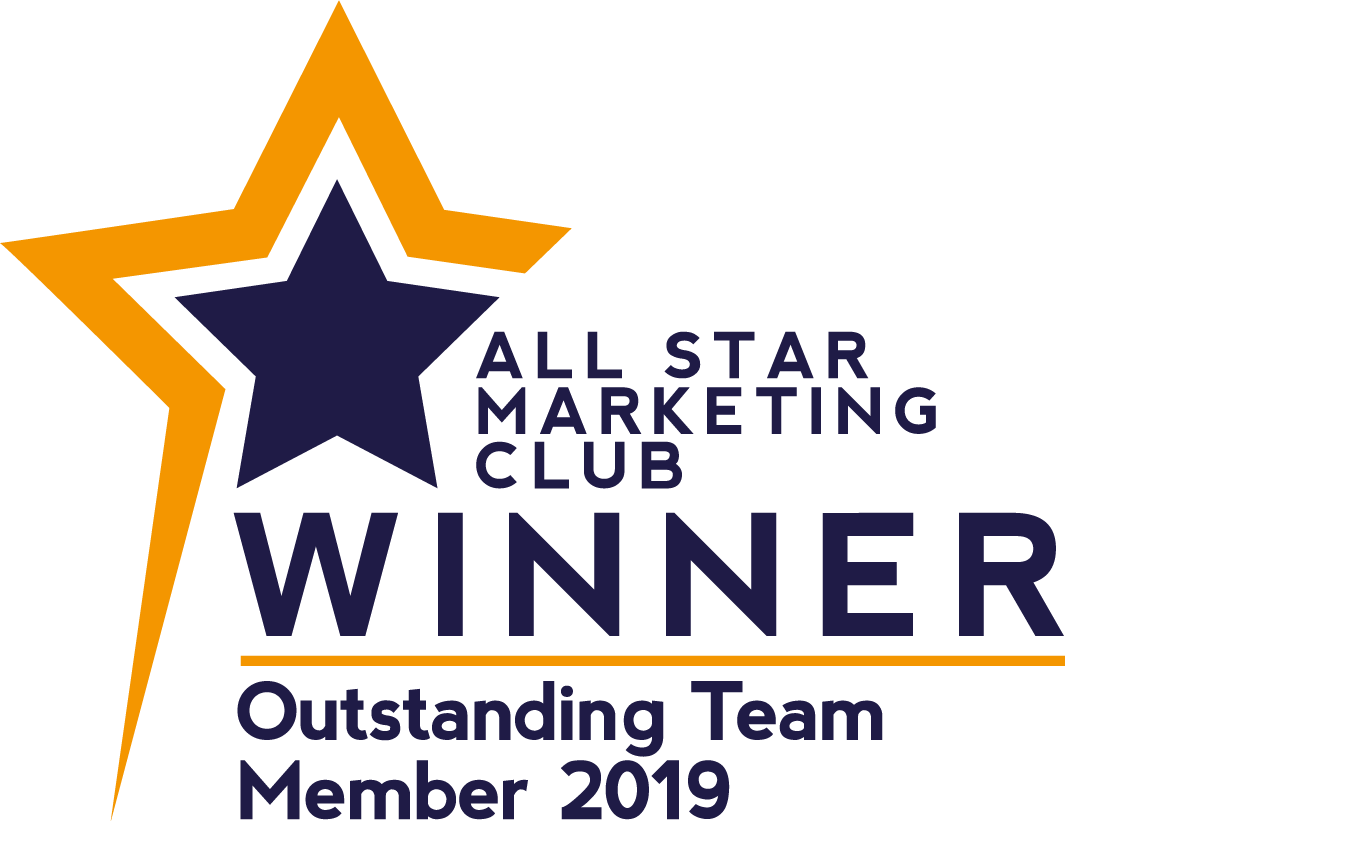 Outstanding Team Member 2019 - Laura Day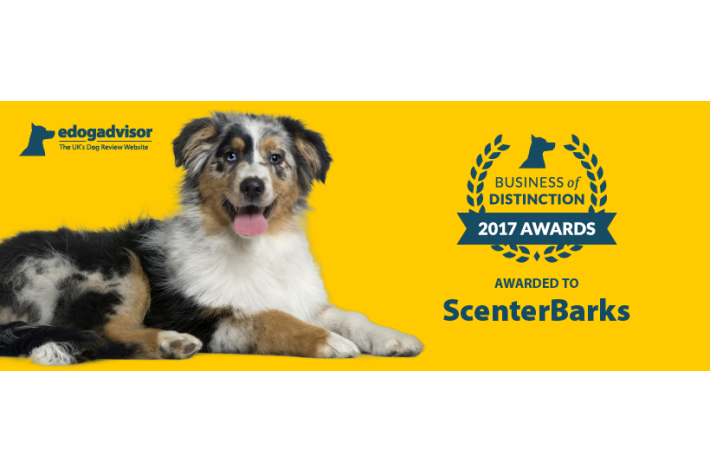 Business of Distinction 2017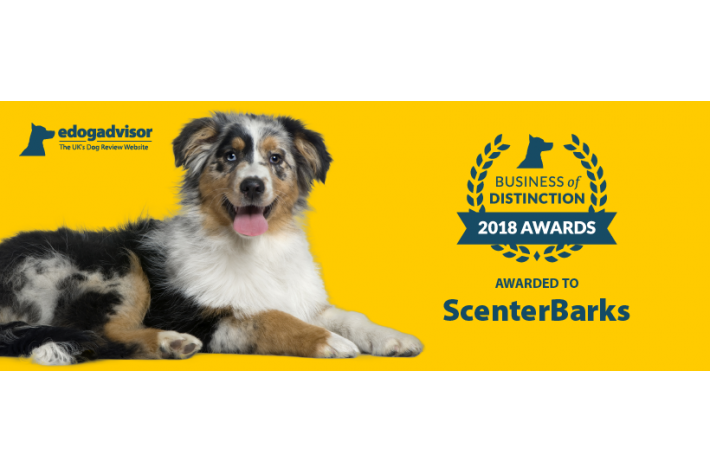 Business of Distinction 2018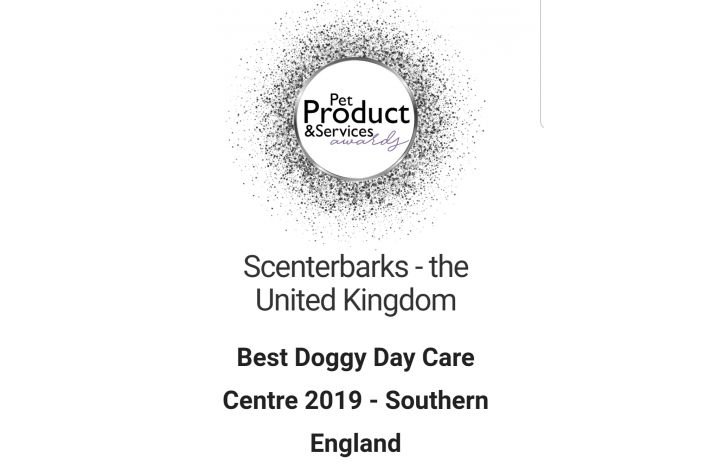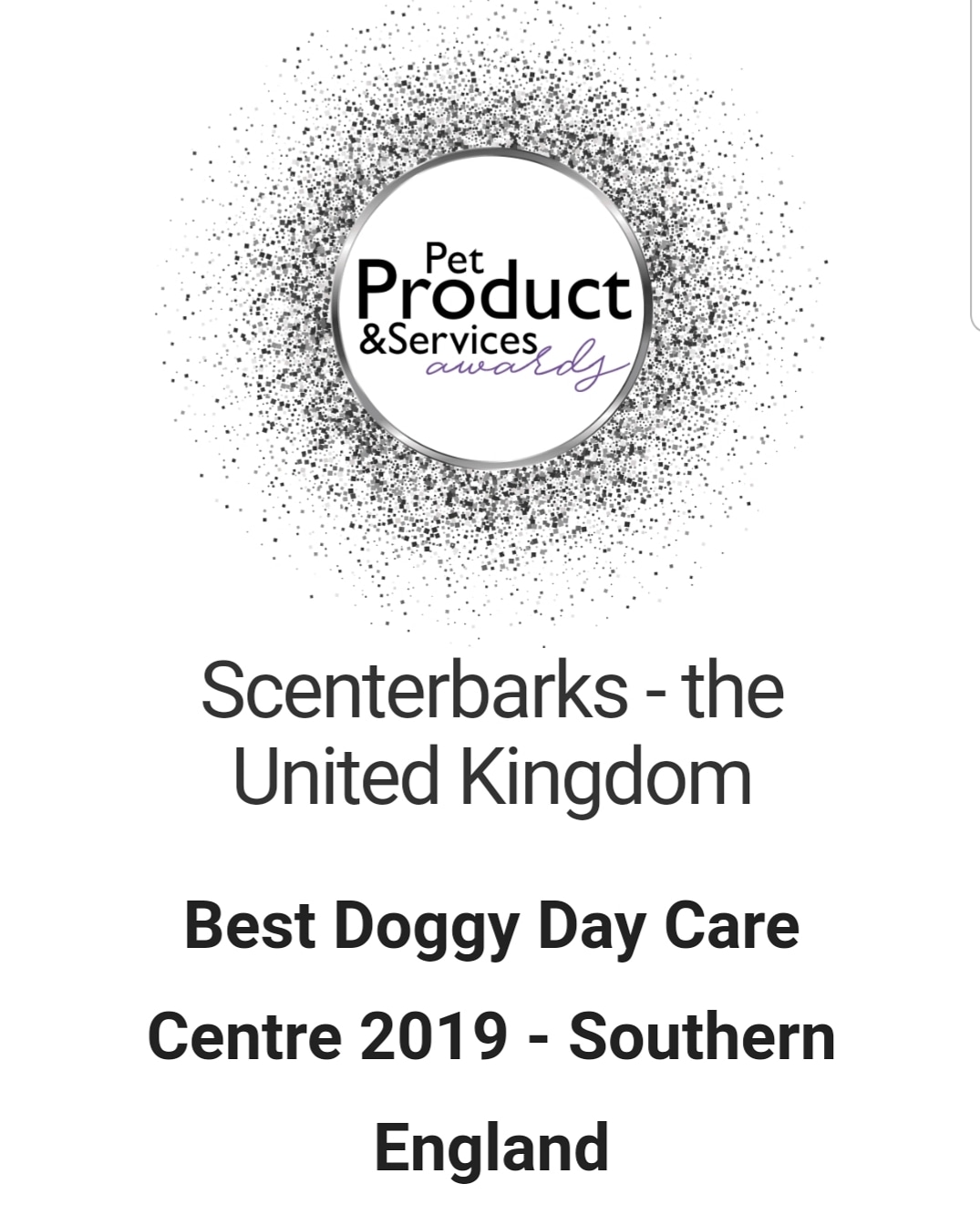 Best Doggy Daycare Centre 2019 - Southern England
Hampshire Women's business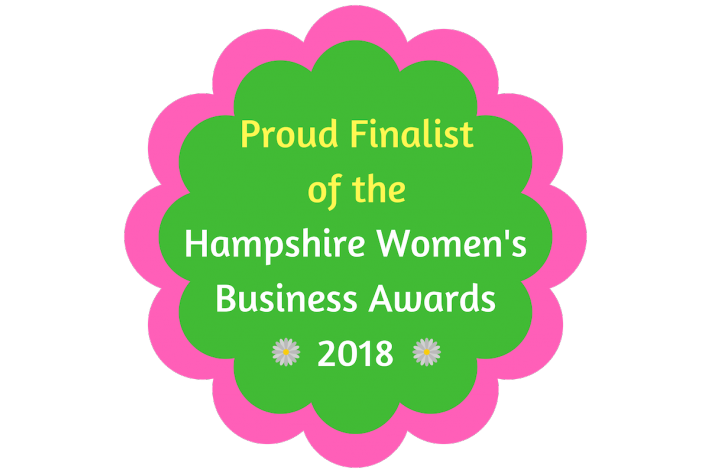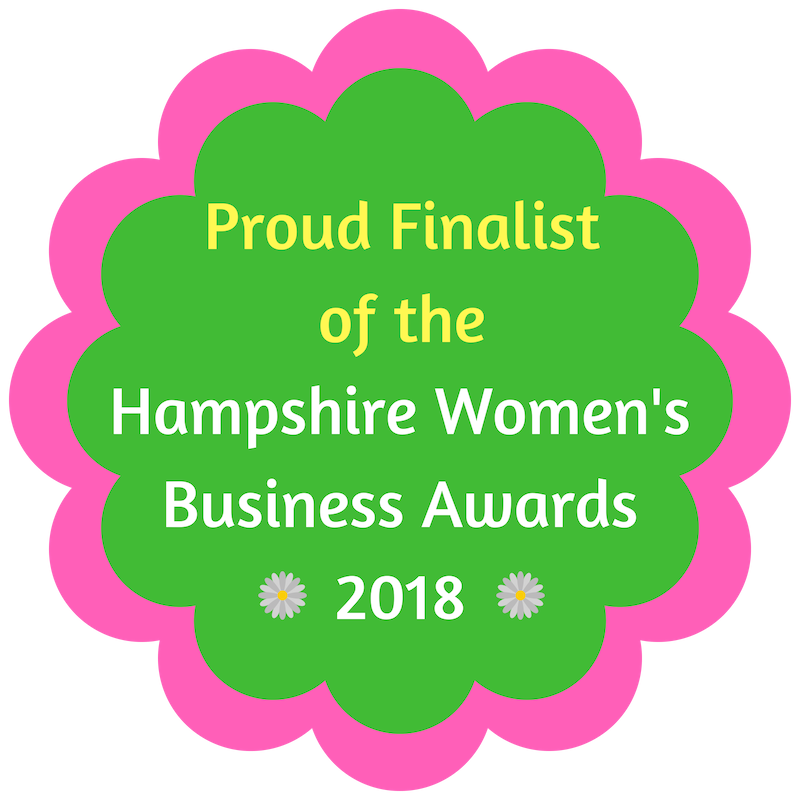 Dream Big Finalist 2018