Top tips to prepare for welcoming a new puppy to your home!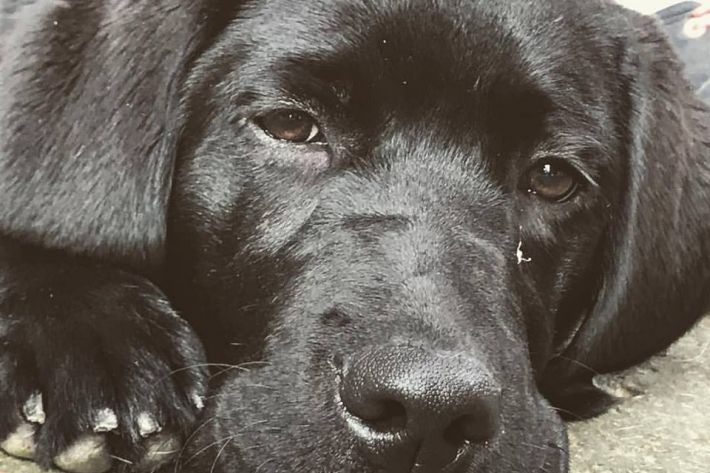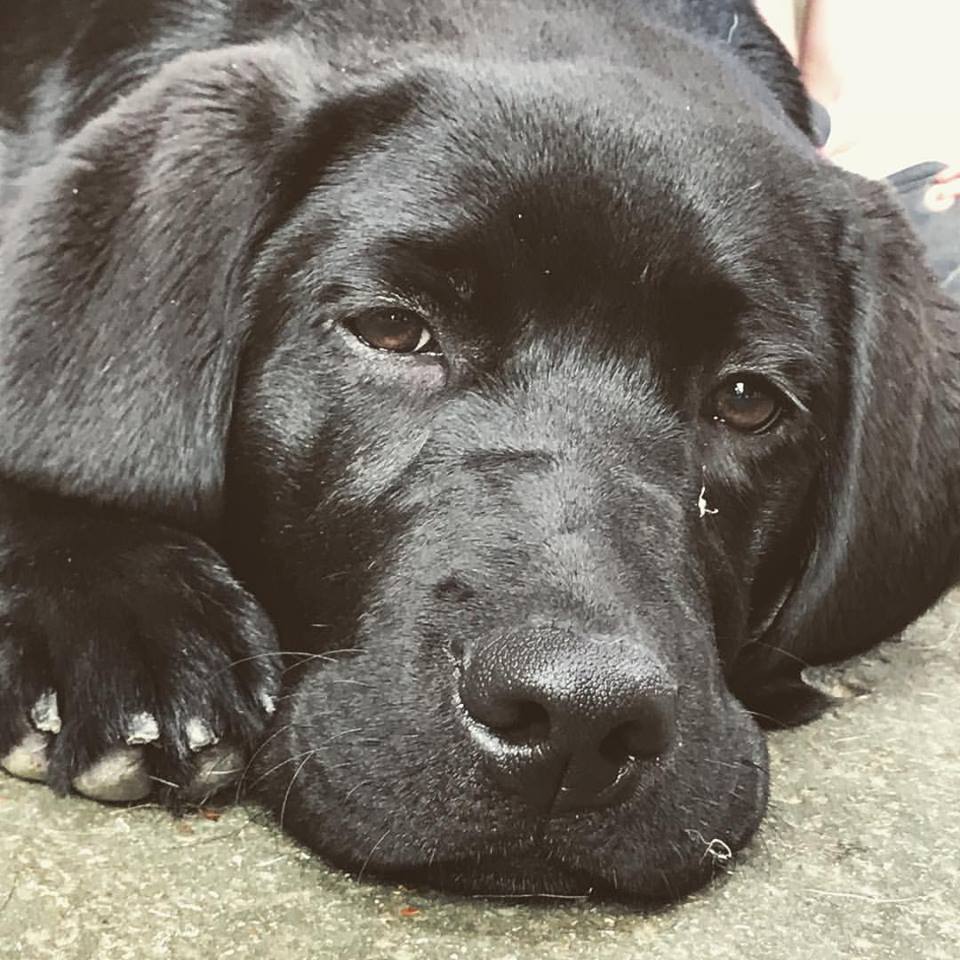 2017-07-211

on

Sun 30

Jul
Deciding to bring that new puppy family member into your home can be a very exciting time! Maybe you have an idea on what you want or maybe you just know you want a companion. We will run you through everything you need from choosing the perfect pup to what you really need to buy from the pet shop!
Before collecting your pup!
There are certainly some things to consider before even putting that deposit down! It is all very exciting but that old saying "a dog is for life" means true dedication will be required through the good and the rough times. Therefore, considering all the works a puppy will bring will ensure you have your best friend for their entire life.
Breed
Picking the right dog for you is crucial to make sure your new family member will fit into your lifestyle. Every dog is different but breed traits do play a part and therefore some consideration and research is required. Think about some of the following:
Are you a long hiker in all weathers or a gentle stroll around the block person? Pick the dog that suits your energy levels
How much room do you have in your house/garden? What size dog can you handle on lead? Everything costs more with a bigger dog! Can you afford more dog food, medication etc.
If you're a new dog owner, having a dog that is hard to train may prove more challenging and take more time. Are you prepared to learn and do you have that time to spend on your dog?
Some breeds require more work on their coats than others. From brushing to regular trips to the groomers which can add up. Do you have the time and means to regularly maintain a dogs coat?
Some dogs are more vocal than others and barking can cause a nuisance! Would constant barking drive you or your neighbours mad? Take a look at the breed traits as most likely this will be the case unless they are an exception to the norm.  
We all hear how socialising is a huge part of a puppies upbringing and of course it is. However there are also breed traits to take into consideration when reading up about the breed bio. For example, Labradors are known to be super friendly whereas an Akita is less likely to tolerate strange dogs. If you want a super social dog then an Akita may not be for you.
Similar to the above, some dogs are known to love affection and attention than others. This is especially important should there be young kids in the house or you like to entertain.
Prepare for your new arrival!
Make a dog safe area using a crate or pen. Buy beds, bowls, food, lead, collar and all the other essential puppy bits before collecting your puppy. There's a great little shop in Winchester you can visit - https://www.petpantrywinchester.co.uk/ 
Source a good dog trainer and get training!
Some good trainers get full very quickly so best to get your puppy enrolled as soon as possible. We advise to find a trainer who uses positive reinforcement.  
Socialise and habitualise
The greatest part about having a puppy is introducing them to the world and showing them it's not a scary place. Make sure the experiences are happy ones and that they are introduced to as much new sights, sounds and smells as possible. Don't try too much too soon to ensure it is a good experience. Under the watchful eye of a positive trainer is best.
The REAL essentials to purchase
We know the urge to go to the local pet shop to pick up some toys, food and a snuggly bed is hard to resist. It's all part of the excitement after all! But what should you really be adding to that basket!
Don't spend lots of money on a first bed!
Puppies love to chew and have toileting accidents so that gorgeous expensive first bed might end up in shreds or in the wash every other day. A cheap one will do just fine until your pup is through some vital puppy stages. If you are crate training we find you can't beat a quality piece of vet bed! It is snuggly, perfect to bung in the machine, dries quickly and it's quite cheap to buy.
 A harness a pup can grow with is essential.
Scenterbarks highly recommend, fit and supply Perfect Fit Harnesses - they are the best we think you can buy! However, at approximately £35+ we think its best to wait until pup has stopped growing before you invest in these harnesses. Something that is adjustable, soft, secure, can be fitted easily and not too expensive is ideal for a young pup as they will probably go through a few! 
There are many great dog training books out there. We recommend finding a positive trainer with easy advice to follow. For example: Steve Mann- Easy Peasy puppy squeezy is a great puppy book for all the family to read and easy to refer to as you go through all stages of puppyhood. Here is the Amazon Link to buy your copy, this is also available at local pet stores.
A long line is a very long flat lead you can attach to puppy and keep hold of the other end. This allows puppy some freedom to sniff, explore, meet friendly dogs along with a great tool for you and your family to practice recall training. You can let your pup go a little distance away and then calling puppy back to you for a treat reward. You are in turn practicing that pup comes back when called. Sounds simple right but a few things we will say is this type of long lead is really only safe in a field, garden or away from dangers. It can also be tricky to get the hang of, use with caution you can trip people up with a 10 foot lead. Always use with a harness too to save your dogs neck.
This is where you can spoil your dog and go mad. Bear in mind again some puppies will enjoy shredding toys and chewing them up so buy toys that are safe and don't leave pup alone with anything they can get in danger with. Kongs are great, this is a cone shape rubber toy you can stuff with treats, frozen goodies or left over dinner; The list in endless. There are tons of ideas online for kong stuffers which are definitely worth checking out. These keep pups and adult dogs entertained for quite some time.
Even if you are not using puppy pads I love to have a supply in the cupboard for odd accidents, they are great 'soakers'. Throw a pad on a wee accident and it will absorb super quick with the plastic side easy to mop up and throw away. Along with the conventional use of putting them by the back door to encourage pup to account closer and closer to the outside. We still say nothing beats toilet training better than popping your pup outside every hour and after play and food time. Praise when they do go outside and repeat. Hang on in there, they all get it eventually!
Book your puppy classes early.
Choose wisely! Ideally you want a reward based, kind, experienced class who will teach you all the basics for you and your pups life ahead. We find classes in our area get booked up far in advance and most take pups after first vaccination. Don't be worried to ask to watch a class beforehand to check it's for you! 
N.B. Jade from About Your Dog runs puppy classes on a Sunday at ScenterBarks - why not check her out - https://www.aboutyourdog.info/
You can even get a discount if you are a ScenterBarks member!
Good quality treats are a must for pup! You are going to be giving them a lot, for everything they need rewarding for! All those toileting successes, that lovely recall in your garden and all those sits in the front room. And that's before you get outside where they will have lots of distractions and then there's of course puppy classes. If you are worried about overfeeding then you can always reduce their food slightly. Make them work for their food instead. Find some good quality, natural treats! The stinkier the better. Dogs love hot dog, chicken, cheese or you could find a recipe for the ultimate - liver cake!! We also recommend you get yourself a reasonably priced treat bag, you'll thank us! You'll want it packed with yummy treats, poobags, clicker, whistle, phone etc
Talking of poo bags! Here at Scenterbarks we try to do our bit for the environment and buy biodegradable poo bags, we would love it if you would too. Lots of little steps we hope will help our environment for our children future.
Good Quality diet
PLEASE do your research. We are what we eat - this is no different with dogs. Check what is in the food you feed. Our advice is the higher the meat percentage the better. Some of us feed our dogs a raw diet, we know this doesn't suit all but if we can just advise you to look at the ingredients we feel you might be surprised with what you are actually feeding your pup. We find puppies on diets with colourings, preservatives, lots of raise bulk have very stinky poop, poop a lot, jump up more, bark more, they just can have little 'naughty' behaviours and this can simply be down to the fuel you are providing your doggie - Head to our friends at Grovely pet store (https://www.grovelypetsupplies.co.uk/) for some great advice on all things dog diet!
Plan your dog sitters
Find someone who is able to look after your pup if you are out for the day, at work, on holiday or even in case of an emergency. Whether this be a friend, neighbour or professional pet sitter.
Why not consider ScenterBarks for your puppy care, dog daycare and dog walking needs http://www.scenterbarks.co.uk/scenterbarks-have-your-pooches-needs-covered.