Create your own Snuffle Mat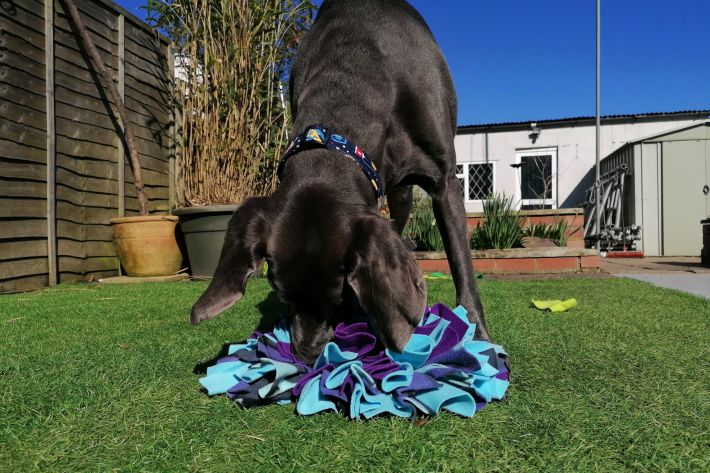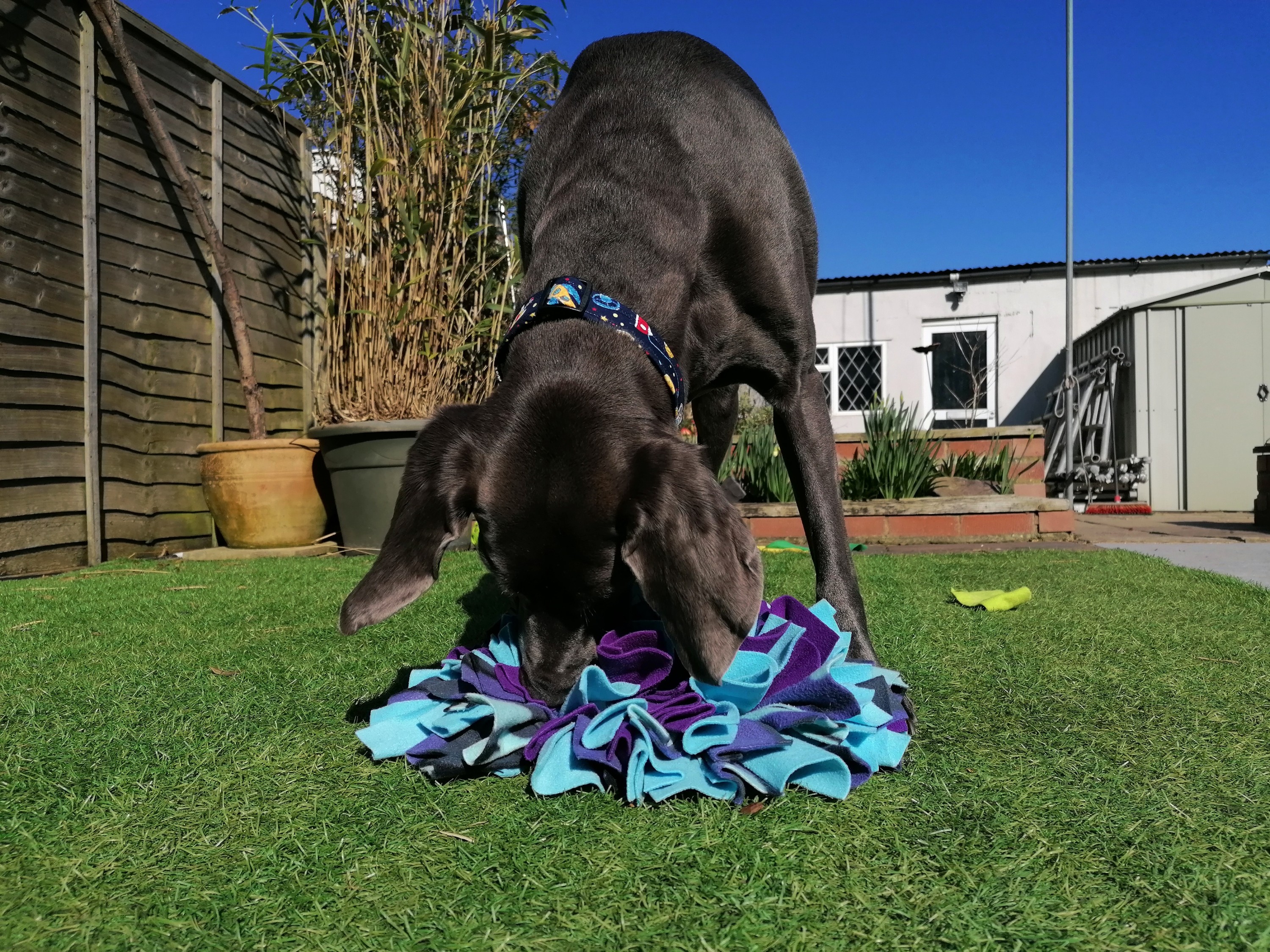 2022-04-94

on

Mon 4

Apr
Finding it hard to entertain your pup on rainy days?
Snuffle Mats are super fun for your dog and really easy to use, all you need for lots of fun is some yummy training treats. 
Put the treat in the snuffle mat and watch your pup use their nose to find all the hidden goodies. 
Why not try making your pup their very own Snuffle Mat!
What you'll need: 
•  A fleecy throw, jumper or some felt (any colours you like) 
• Scissors 
•  A rubber shower mat or outdoor rubber mat with holes. 
• Dry dog treats or kibble 
Directions: 
Cut the fleece into long strips, about 5 cm wide.

 

Knot the strips through each hole of the garden mat. The longer the strips, the longer it will take for your dog to find the treats!

 

Keep going to fill all the holes – it takes a little while!

 

When the strands are completed, bury some super yummy treats and then watch your dog having a good time getting them all out.